Dell has revamped its tablet line-up, hoping to hook punters in - professionals in particular - with removable batteries, full-size USB ports, quad-core chippery and the revival of an old but apparently popular moniker, Venue Pro.
Dell last used Venue Pro back in 2011 for its first and only foray into Windows Phone 7 handsets. They failed to light buyers' fires, but Dell executives insisted this week that punters still respond positively to the brand, hence its use for the soon to be privately owned firm's latest slates.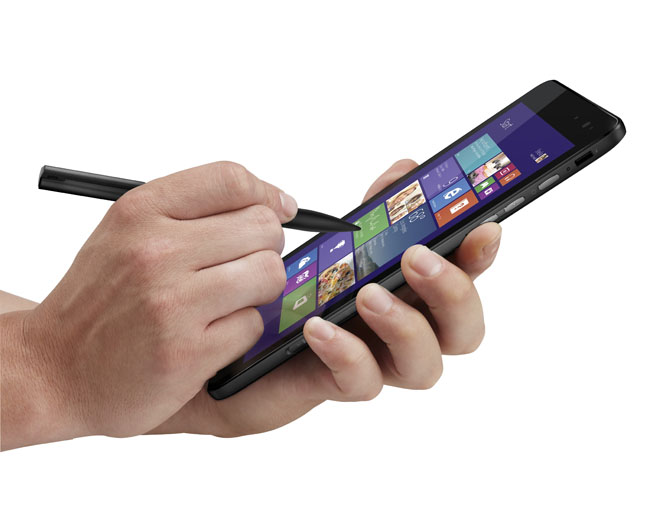 The Dell Venue 8 Pro
Of which there are two: the Venue 8 Pro and the Venue 11 Pro. The numbers represent the screen size, in the last case rounded up from 10.8 inches. Resolutions are unimpressive: 1280 x 720 and 1920 x 1080, respectively. Both run Windows 8.1.
The Venue 11 is the more interesting of the two: it's the one with a "customer replaceable" battery, can take up to 8GB of Ram and sports 256GB of solid-state storage, expandable with SD cards. It's also the machine with the full-size USB port, ready and waiting for peripherals or external drives.
The 11 will be offered with a choice of processors ranging from Intel's quad-core Atom-based but Pentium-branded Bay Trail platform up to the chip giant's Core i5 Haswell processor. There will be a vPro i5 option too, Dell said in a nod toward corporate computing crews. Both tablets also support Trusted Platform 1.2.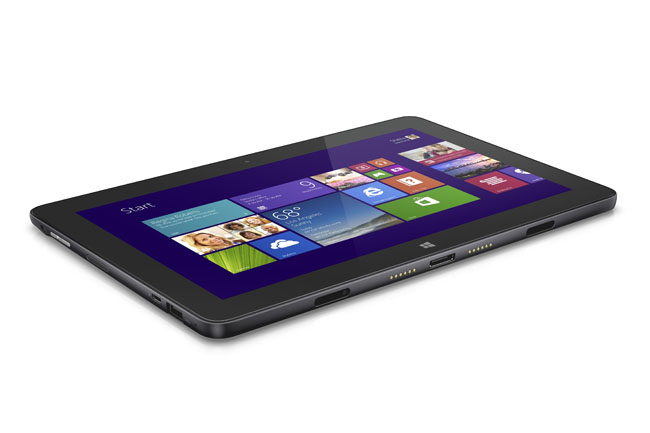 The Dell Venue 11 Pro
The 8.9m-thick Venue 8 has to make do with a more run-of-the-mill Atom chip.
Dell also unwrapped a range of accessories for the new tablets, most notably a flat keyboard-cum-cover reminiscent of the one Microsoft offers for the Surface family. Dell's version has moving keys with a 2mm travel, so it's thin but still feels like something is happening when you type on it.
The Thin Keyboard is for the Venue 11 Pro, as is a more laptop-like keyboard attachment to turn the tablet into a netbook. There's a dock option too.
Dell announced the Venue Pros today, but the tablets won't arrive over here until early next month. Dell isn't saying how much the Venue 8 Pro will cost, but the 11-inch version will start at £419 including VAT. ®