This article is more than 1 year old
WD embraces C word* and hews HDD handles from NAS kit
*'Cloud', you fool - what do you think we meant?
Western Digital is re-branding its MyBook Live line of basic NAS boxes to better stress the device's personal cloud capabilities. So yes, from today they will be called MyCloud drives.
They'll also getting new internals, a revamped casing and upgraded software for devices that want to tap into the drives' storage.
Inside, you're now looking at 2TB and 3TB of single-drive storage. A 4TB model will arrive next month. Alongside the drive, WD has fitted each MyCloud with a quad-core ARM processor to run the on-board server software and such.
The units connect to your local network through a Gigabit Ethernet port, and there's a USB 3.0 port on the back for directly scraping content off connected cameras, to expand the on-board storage with an external hard drive, or to back-up the NAS' contents.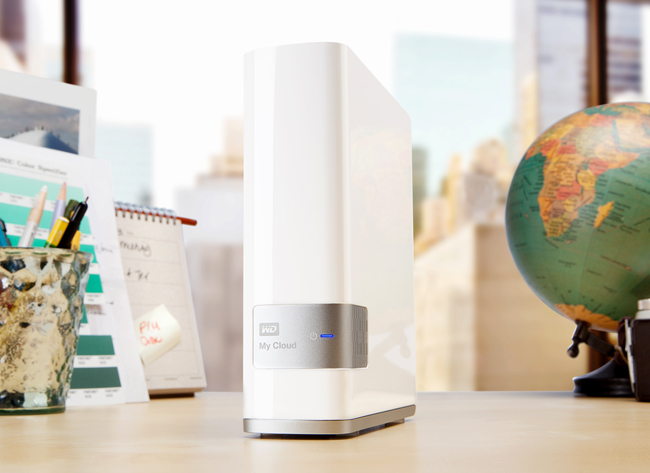 Like the MyBook Live drives, the MyCloud runs DLNA and iTunes servers, and can be configured through a web-based UI if you need to set up user accounts and quotes, and such.
With the launch of MyCloud, WD's existing mobile access app, WD2Go will be renamed MyCloud too and updated to support the new devices too. Entirely new is WD's desktop app, which has been designed to provide Windows and Mac OS X users a single place from which move files back and forth between the MyCloud, their computer and any storage they have with the major cloud sync'n'store services, Dropbox, SkyDrive and Google Drive among them, just as they already can with the Android and iOS apps.
Indeed, WD's name change is all about pitching its NAS boxes as expansion for those services' free-storage deals. If 2GB of gratis Dropbox capacity isn't sufficient, says WD, 130 quid will get you 2TB of your own, personal cloud storage to increase it.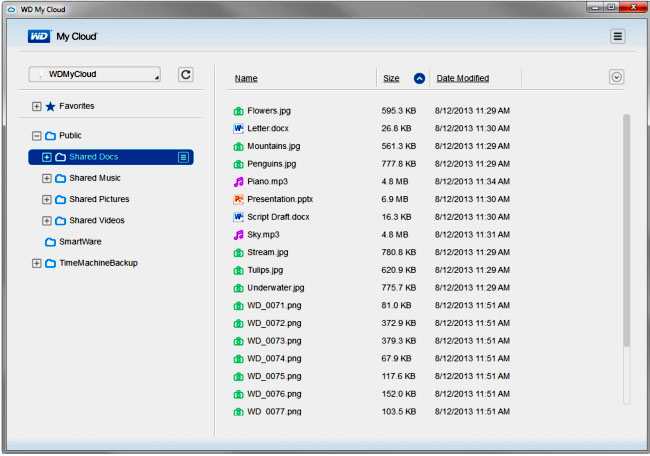 Run out of space on the cloud storage and you can offload files to your MyCloud to make room. Why keep Dropbox or SkyDrive at all, then? Because for all MyCloud's claimed speed improvements over the previous generation of WD's boxes, you're still limited by your ISP's upload performance, Chris Bull, WD's Director of Marketing admitted. Dropbox et al, on the other hand, have fat data pipes enabling much quicker transfers.
That set of circumstances isn't likely to change in the near future, hence WD's move to pitch MyCloud not as an alternative to popular online storage services but as a more capacious adjunct to them.
Of course, the existing MyBook Live NAS drives do all this too, but WD thinks it'll sell more to storage-bereft punters if it makes more of the C word.
Connections between device and MyClouds are encrypted using 128-bit AES and are direct links, with WD's servers handling the initial mediation.
The 2TB MyCloud is available now for £129, the 3TB version for £159. WD has yet to set the price of the 4TB drive. ®