This article is more than 1 year old
Atomic clocks come to your wrist
Cesium-powered timepiece loses just one second a millennium
Smartwatches? Who'd bother now that personal atomic clocks are on the agenda?
The timepiece in question is called the Cesium 133 and has been announced by high-end Hawaiian watch outfit Bathys Hawaii.
The watch is said to contain "a single chip" wherein resides "a laser, a heater, a sealed cavity of cesium gas, a microwave filter and a photodiode detector." That combination of kit allows the watch to count "hyperfine lines of excited cesium 133 atoms" in just the same way as the National Institute of Standards and Technology's (NIST's) NIST-F1 clock, the USA's official source of time.
The Reg has had to turn to Wikipedia to learn that F1 uses "counter-propagating lasers that cool and trap a gas of cesium atoms", because the US government shutdown means NIST's site is not available. If Wikipedia is right, and on matters like this it is generally quite reliable, the Cesium 133 looks to be doing the right things to allow its claimed accuracy of one second every millennium.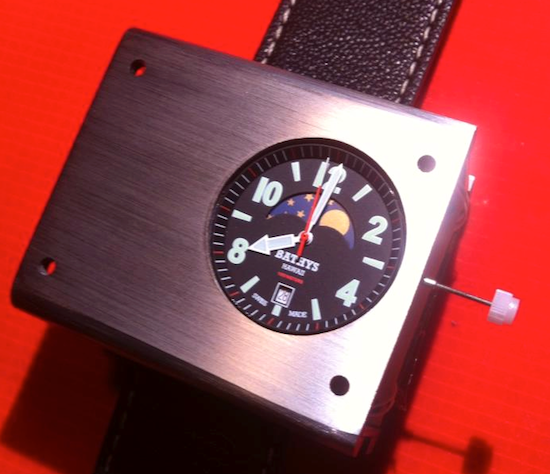 The Cersium 133 atomic wristwatch
Bathys says it will make 20 of the watches and put them on sale during 2014. Would-be buyers will need deep pockets – the watch is expected to cost $US12,000 – and a strong wrist to bear the 60mm x 50mm x 23mm timepiece. ®