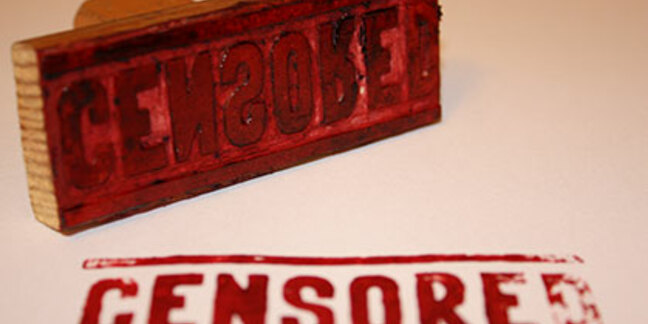 Apple has come under fire in China for kowtowing to Beijing, after withdrawing an app which allowed users to circumvent the Great Firewall.
OpenDoor, which markets itself as a browser and helps users circumvent local internet restrictions like a VPN, was pulled from the Chinese version of iTunes without warning in July, according to Radio Netherlands.
The app, which recently celebrated its first birthday and 800,000 downloads, apparently derived around a third of its users from the Middle Kingdom before the shutdown.
Apple's explanation was that the app "includes content that is illegal in China", OpenDoor's US developer, Not Be Limited, told the station.
Understandably, the dev was slightly peeved at this, as there are still other VPN apps up for sale on the Chinese version of iTunes.
"It is unclear to us how a simple browser app could include illegal contents, since it's the user's own choosing of what websites to view," it apparently wrote in a letter to Apple.
"Using the same definition, wouldn't all browser apps, including Apple's own Safari and Google's Chrome, include illegal contents?"
Although companies operating in China, like Apple, certainly have to abide by local laws, the seemingly arbitrary nature of this particular takedown is likely to make iOS developers selling into that lucrative market somewhat concerned.
The authorities launched something of a crack down on foreign VPNs in the PRC at the turn of the year, but things have gone a relatively quiet on that front since, so the timing of this one is a little strange.
Ironically enough, in December 2012 Apple switched its Chinese iTunes site to HTTPS for searches and downloads, effectively enabling it to bypass Great Firewall blocks on specific content.
In the absence of OpenDoor, Chinese netizens will just have to use another VPN to get their Facebook fix.
Apple couldn't immediately be reached for additional comment. ®
Sponsored: Webcast: Simplify data protection on AWS