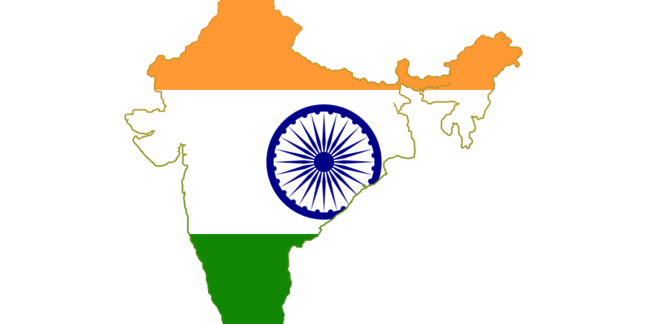 India has recorded the biggest year-on-year decline in online freedom of any country, with the US firmly planted in the chasing pack, according to not-for-profit Freedom House's latest annual Freedom on the Net report.
As the name suggests, the report examines trends in internet freedom in 60 countries across the globe, with each assessed and scored in three overall areas: "obstacles to access", "limits on content", and "violation of user rights".
The world's most populous democracy recorded a "significant" downward trajectory of eight points, with the US, Venezuela and Brazil dropping 5 points.
India is still ranked as "partly free", compared to Asian countries like China, Pakistan and Vietnam which are described as "not free", but now sits just one point above Rwanda in the overall rankings and a point behind Cambodia.
However, it was criticised over the year for "deliberate interruptions of mobile and internet service to limit unrest, excessive blocks on content during rioting in north-eastern states, and an uptick in the filing of criminal charges against ordinary users for posts on social media sites".
On the latter, the report points out that at least 11 users were charged under the "IT Act" for posting or liking posts on Facebook, because they were deemed "annoying, offensive or menacing".
Freedom House also expressed concern at the lack of transparency surrounding the controversial Central Monitoring System:
The system's potential for abuse – already widely documented under the existing surveillance regime – is also disquieting as is its inadequate legal framework. Outdated laws require case-by-case clearance by high-level officials for wiretaps, for example, but are insufficient to regulate a system capable of mass location-based cellphone monitoring.
The report also criticises "misguided court orders" which have resulted in harsh content blocks – for example in February this year when over 100 web sites became inaccessible.
For the record, Asia as a whole is not doing too well according to Freedom House, with only Japan and the Philippines rated as "free".
Despite the "significant" decline in the ranking of the United States thanks to the NSA surveillance revelations, it still remains a "free" country and in joint third in the report, with Australia in fifth place and the UK in tenth. ®
Sponsored: Webcast: Simplify data protection on AWS