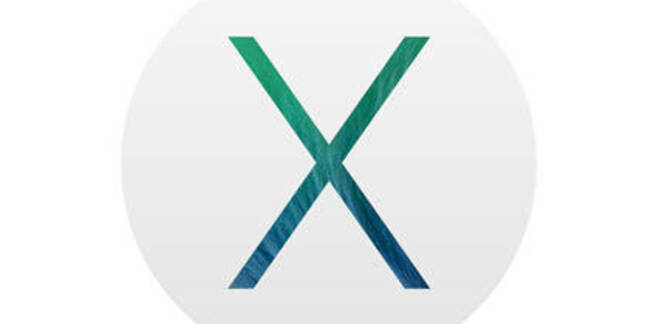 Apple has released the Golden Master (GM) verion of its upcoming OS X 10.9, aka Mavericks, to its developers, along with the GM version 5.0.1 of its integrated development environment (IDE), Xcode.

OS X 10.9, aka Mavericks, and Xcode 5.0.1, now available for your developing pleasure (click to enlarge)
A Golden Master, for those of you in the Microsoft camp who are used to the term Release to Manufacturing (RTM), is the – hopefully – final version of software, deemed final and ready to be released to world+dog.
Thursday evening's release of the Mavericks GM is strong evidence that the new version of OS X – formerly Mac OS X, but the "Mac" was dropped when the current version, Mountain Lion, was released in July 2012 – will likely be available to all and sundry later this month. Exactly when, Apple being Apple, is of course a matter of conjecture.
There was an unsubstantiated, feebly sourced rumor that Apple may hold an event on October 15 to announce new iPads and iMacs, but – oops – the new iMacs were released last week, and nothing has yet been heard from Apple about an event on the fifteenth.
There's also the possibility that Apple will repeat what it did for Mountain Lion and its predecessor, Lion, and announce the release during its conference call following the posting of its fiscal third-quarter results. That date hasn't yet been announced – Apple again being Apple – but last year's Q3 result were posted on October 25, and the previous years' on October 18.
The first of those days was a Thursday and the second a Tuesday, so just for shits and giggles let's average them and say that Mavericks' release announcement will come on Wednesday, October 23 – possibly accompanied by the release of the new Mac Pro? Who knows...
But back to reality: Mavericks was announced at Apple Worldwide Developers Conference this June, and is essentially an under-the-hood tune-up of Mountain Lion, including such battery-saving improvements as timer coalescing, App Nap, Safari Power Saver, and better iTunes HD power efficiency.
Also aboard will be compressed memory, which not only saves power by reducing the need to spin up your hard drive to keep RAM stuffed full of data goodness, but should also increase performance if the compression algorithm is sufficiently zippy.
More information about Mavericks's core technologies can be found in a semi-techy white paper from Apple entitled, reasonably enough, "OS X Mavericks: Core Technologies Overview".
But don't expect any major user-interface tweaks in Mavericks – which, as you've no doubt noticed, is the first iteration of OS X that isn't graced with a feline name. As Apple's software engineering headman Craig Federighi said during the WWDC uncloaking in June, "We do not want to be the first software in history to be delayed due to a dwindling supply of cats," and that "We want a set of names that will carry us through at least the next 10 years."
Apple's Mac operating systems will now be named after famous places in California. As a well-traveled native of the Golden State, your humble Reg reporter respectfully suggests to Cupertino's marketeers that to woo an underserved segment of the market, the next version of OS X be named version 10.10, Compton. ®
Sponsored: Ransomware has gone nuclear