Our Vulture 2 spaceplane has risen majestically from the powdered nylon, but there's one matter yet to be resolved before we get it in the air: what colour scheme best suits this magnificent aircraft?
Here's our vehicle fully assembled, with Low Orbit Helium Assisted Navigator team members (from L-R) Dave Akerman, Rob Eastwood, Paul Shackleton and Claire Edwards: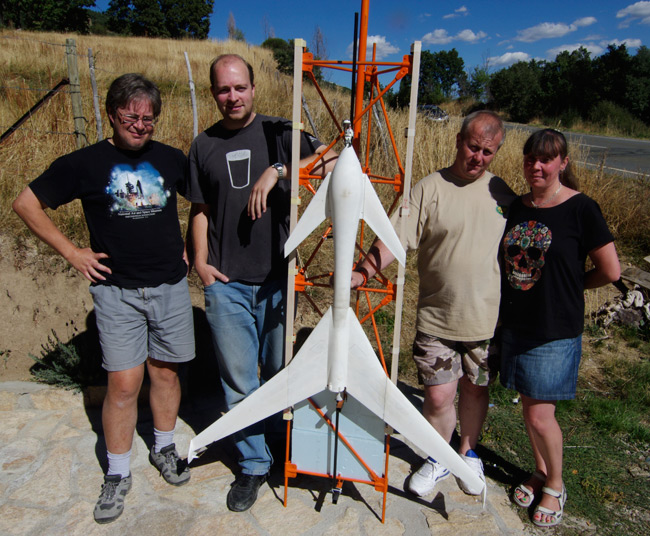 Now, the beast is evidently not going to be very easy to spot in the air in its natural state, so we need some form of paintage to address that issue.
However, various readers have pointed out that the aircraft's skin, seen here straight out of the 3D printing machine...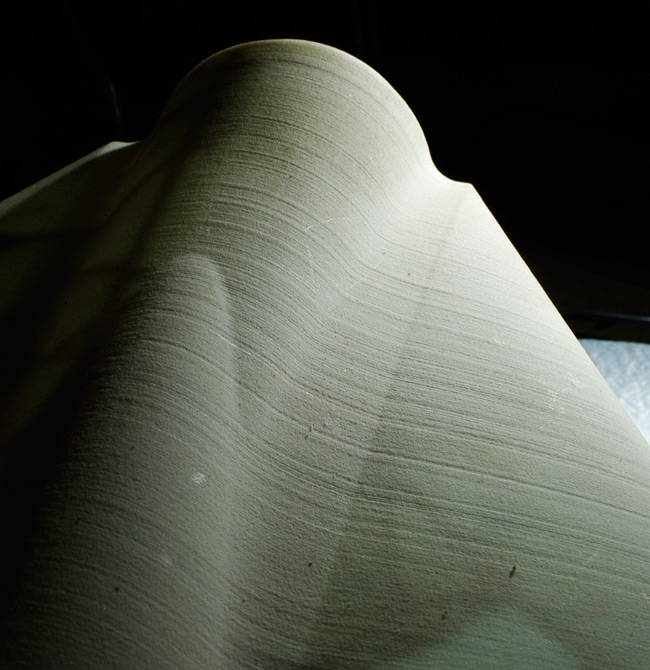 ...may actually reduce drag, in the same way as a golf ball's dimples.
Well, we'd love to run the Vulture 2's cuttlefish bone textures through the El Reg mainframe to see if that's true, but since the machine is currently crunching vast quantities of data to determine why balloon payloads are invariably attracted to trees, we'll have to leave that research path untrodden.
In any case, as we've already said, we need to be able to see our spaceplane, so we're throwing it over to you lot to determine just what colour scheme we should adopt.
Try these for size, a few suggestions including the traditional SPB silver and orange, British racing green (with silver), yellow and black, red and white, blue and orange, and black and silver: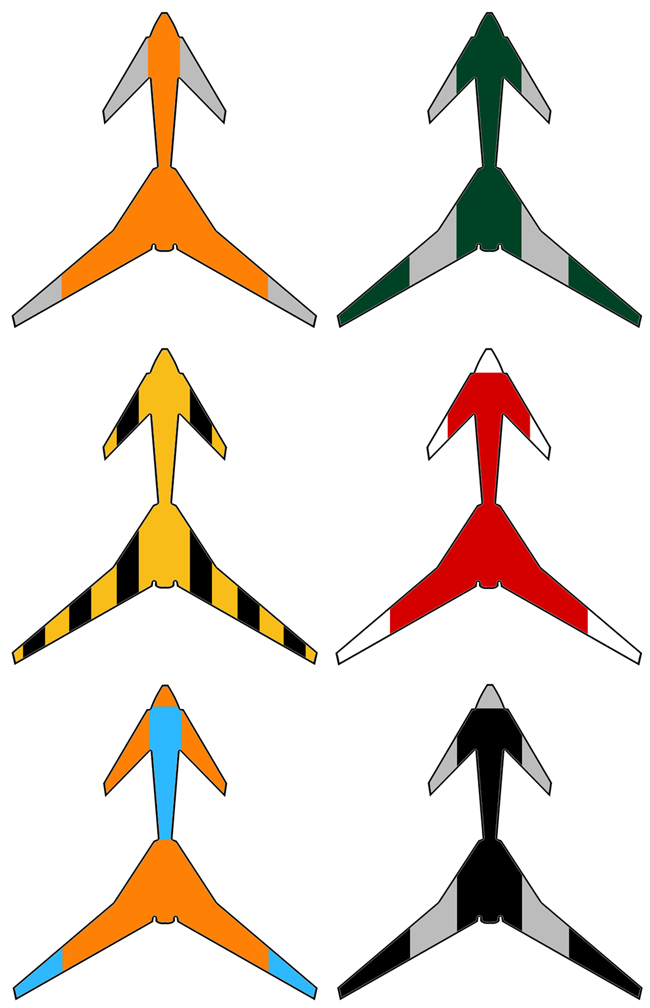 We have no doubt you have strong opinions on the matter, so let us have 'em. If you fancy having a go yourself, here's a .png with transparency for you to attack with the coloured crayons (click on the pic for engorgement):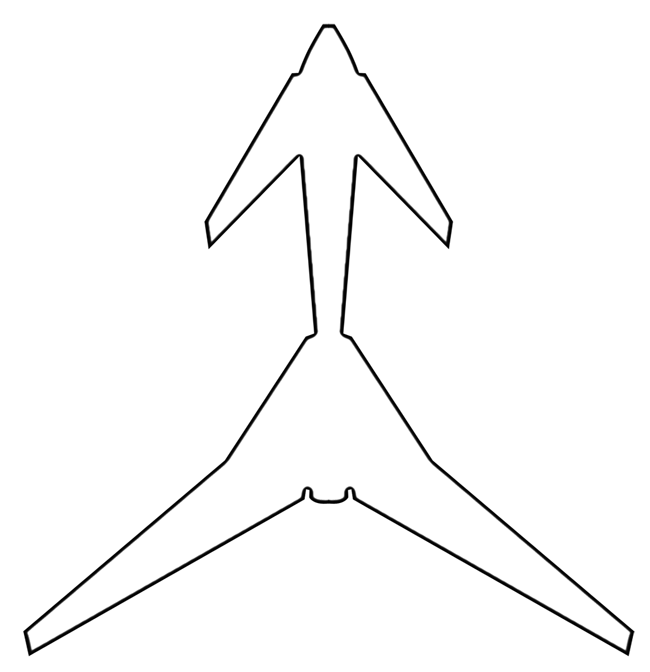 There are a couple of things to bear in mind. First up, we can't get overcomplicated. So, the top of the aircraft must be the same colour/s as the bottom – no distinct upper and lower schemes. Similarly we're not going to do complex curves between colours, or fades.
We will certainly have our vulture logo and stuff in there somewhere, so don't worry about that. When you're done, send your submissions to me here, and we'll put the best up for reader scrutiny in due course.
If you can't get it together to actually submit a drawing, post your suggestion as a comment to this story, and we'll consider popular opinion too before presenting the final contenders.
Take it away...®
---
Further LOHAN resources:
---