Samsung touching up ROUNDED, CURVY plastic enhanced MODEL
World's 'first curved smartphone'... except it isn't
---
Samsung has launched what it describes as the "world's first curved display smartphone", the Galaxy Round.
This is despite the fact that Samsung built the last phone with a curved screen only three years ago.
You can't get your hands on one yet, though – the new handset, which has a flexible 5.7-inch high-def display, is only available in South Korea.
The first curved phone, of course, was the Nexus S, and was described as "contoured" with a glass screen bowing lengthways to wrap towards the user's mouth like an EU-Approved banana*, while the Galaxy Round wraps sideways to provide no discernible utility at all.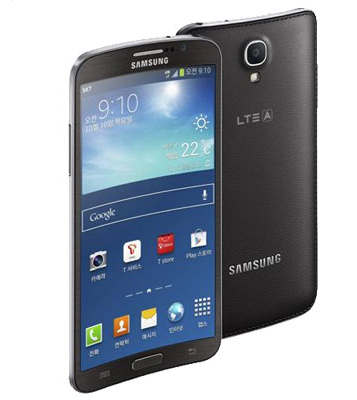 The Galaxy Round
Samsung's press release says very little about the hardware, beyond the fact that the Galaxy Round seems to be a variant in the Galaxy Note with a couple of new functions added to take advantage of the curved back. Most importantly, it doesn't say from what material the new screen is constructed.
The Nexus S used a glass screen, curved, but the Round's camber is much sharper and would seem to indicate the use of plastic which might justify the "world's first" tag.
Just yesterday, LG announced that it had started manufacturing screens based on plastic, which can be flexible but more usefully are fixed to curved surfaces, and Samsung has been playing with the technology recently too, making plastic the probable basis for the Galaxy Round.
That makes the product a proof-of-concept, unlikely to sell outside Korea and unlikely to sell in any significant quantities within it, but it will serve to prove that Samsung can make plastic screens, in large quantities and with a yield rate high enough to make the technology viable, which is what the Galaxy Round is really all about. ®
* Yes, we know it's just a myth, but it's an amusing one.
Similar topics
Narrower topics