This article is more than 1 year old
Reboot the formula: F1 and FIFA tweaked for another year
Christmas is a-coming... and so are the franchise sequels
Dragon's Crown
When I was a kid, Golden Axe was my coin-op of choice. I remember dedicating one long and happy summer to it, slowly honing my skills to the point that I could assail Death Adder's fortress with just one credit. Bliss.
I mention this because Dragon's Crown is every inch Golden Axe's spiritual successor. It even comes complete with choice of Amazon, Fighter or Dwarf character - plus Wizard, Sorceress (not for the prudish) and Elf as added extras. There are masses of enemies, rideable dragons and even ineffectually skimpy 'armour' for the girls.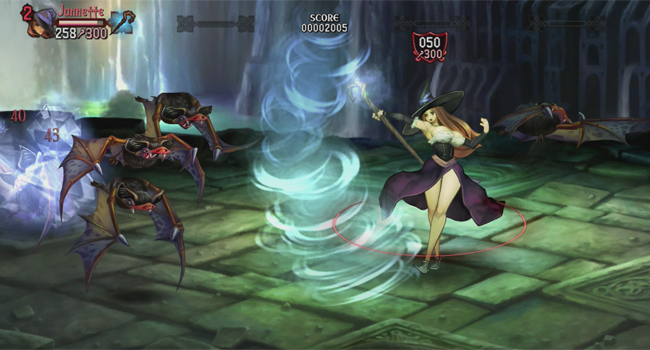 Witchy woman
Crucially, the game's design allows huge numbers of enemies to be displayed on screen simultaneously. So quests quickly become wars of attrition against the evil hordes before an inevitable boss fight.
Minor RPG elements let you level up your character to build your repertoire of moves, though it's a pity that said moves are somewhat hampered by controls limited to just three buttons.
You can tear it up online with friends, too, after completing the game once in the single-player campaign. Though whether that means more fun depends entirely on whether you have a select group of Dragon's Crown friends looking to go questing through the game's relatively repetitious side-quests.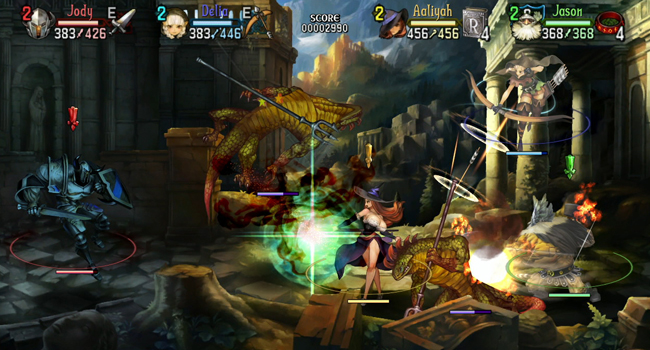 Fight club
All things considered, then, it's no Golden Axe after all. But for side-scrolling fans there's enough to make the journey to Hyde Land a worthwhile one.

F1 2013
Formula 1 is one of those sports you either love or hate. To the uninitiated it's merely an unending procession of ridiculously expensive cars. For those indoctrinated in its ways, however, it's a subtle beast of many curves.
F1 2013 directly mimics that same trait in that it features a rather unforgiving racing style that many will find just isn't for them. For the real racers out there, though, this latest version delivers further enhancements to the punishing simulator.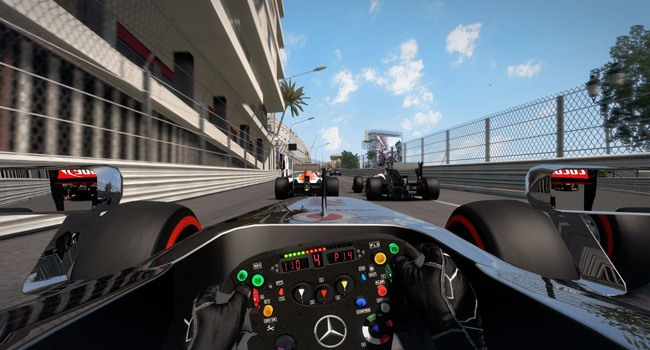 Pit of cocks
This time the weight and balance of the different cars are all the more noticeable. Cars generally feel more in touch with the tarmac, making your best attempts at hitting those apexes all the more rewarding.
The classic mode adds to this still further, by providing a window into the cars of the 1980s with predictably violent results. UK Formula One fans will also be happy to see Brands Hatch make an appearance, complete with old fashioned colour hues.
It's not all good news, however. For my money there still hasn't been enough of a change to the behaviour of AI drivers during race days. The result is rivals determined to stick to their racing lines, regardless of whether it means knocking you off the track first.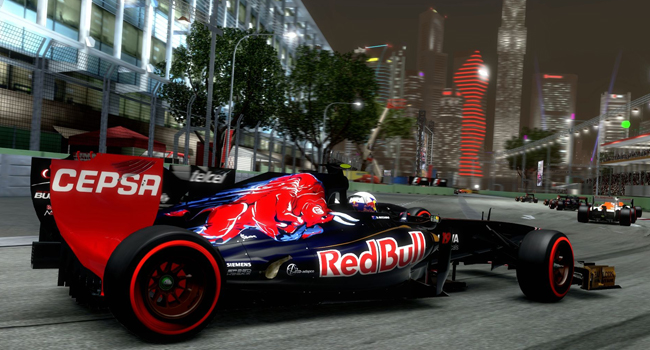 Are wings an illegal vehicle enhancement?
You'll also frequently find yourself outbraking opponents and taking three or four drivers at the first few corners of races. An unrealistic element that's more Outrun than Formula One, and simply doesn't gel with the sport as we know it.
This rather more arcade-like element is further highlighted by the addition of Scenario Mode. Here you're presented with a series of challenges that will have you looking to achieve certain targets within a set number of laps.
It all makes for the most complete Formula One game so far, even if the series still doesn't quite simulate the sport it's aiming to reproduce.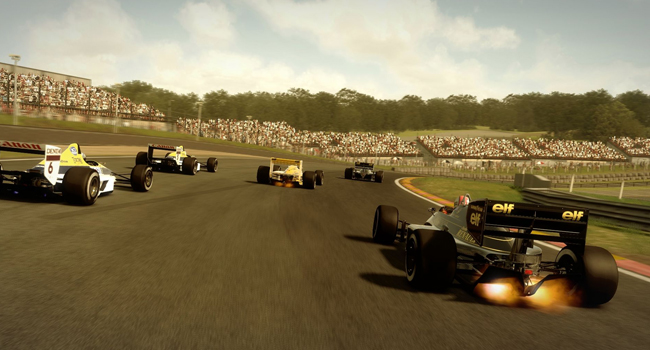 Line of the times
Despite that, F1 fans should still get a lot of value from the classic tracks, cars and drivers. And the speed on offer should keep even the most picky petrolhead happy. ®