Apple has confirmed rumours of a product rollout event on October 22 in San Francisco, sending invites to lucky journalists this Tuesday morning.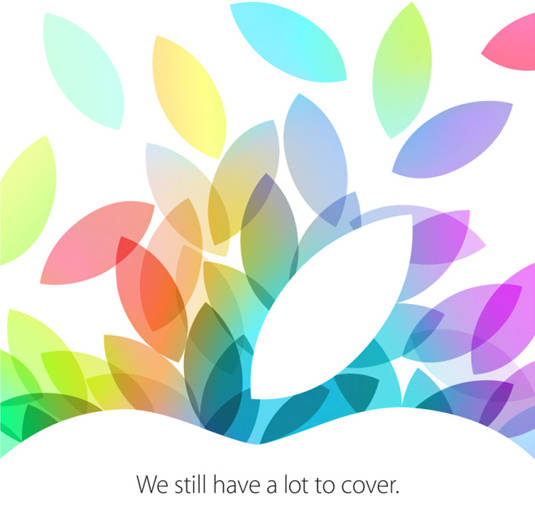 And exactly how many new products add up to 'a lot', Mr Cook?
As is always the case in such invitations, Apple is being a tease, saying only that they have "a lot" of things to cover at the event, which will be held at San Francisco's Yerba Buena Center for the Arts at 10am next Tuesday. Let's review the current rumor landscape and handicap the possibilities.
We referred above to the "lucky journos" who had received invitations to Apple's October 22 event. As longtime Reg readers know, we here at San Francisco's Vulture Annex aren't among the fortunate few so blessed by Apple – we haven't been deemed pliant worthy enough to attend their events for years.
But that won't stop us from filling our big-screen display with multiple live-blog windows and reporting our erudite perspectives on Cook & Co.'s offerings next Tuesday.
See you then. ®
Similar topics