HGST pushes out bulk storage spinner with 5 power-sipping settings
MegaScale, mini-power
---
HGST has produced a bulk storage disk drive that sips power like a miser. It is for the bulk storage of cool data and has five power-using states.
The MegaScale DC 4000.B is a 4TB, 3.5-inch format drive, and HGST says it "uses up to 45 per cent less operating power and 29 per cent reduced idle power when compared to current 4TB, 7,200 RPM drives" – such as its own Ultrastar 7K4000.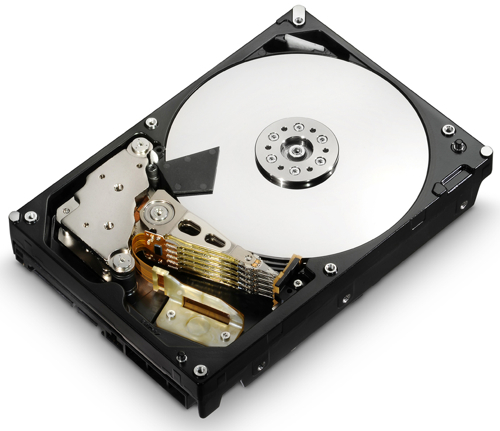 HGST MegaScale drive
The drive's spin rate was not given in the announcement (not was a datasheet), but we were told it uses CoolSpin technology.
Looking in the OEM doc (PDF) for the drive we see it rotates at 5,700rpm (see page 14). Its areal density is 443Gbit/in2, which suggests it has five 800GB platters – this is confirmed in the image above.
The thing has a reduced duty cycle as shown by an HGST table:

MegaScale duty cycle comparison
The MegaScale drive has a 6Gbit/s SATA interface and five power-use modes: normal idle, unload idle, low RPM idle, standby, and sleep. HGST says "the standby and sleep modes consume less than one watt per drive".
The product also has optional bulk data encryption and secure erase technology, aka throw away (delete) the key.
An obvious comparison is with Seagate's Terascale drive, a four-platter product spinning at 5,900rpm, having 300,000 load/unload cycles and the same SATA interface.
HGST's MegaSCale DC 4000.B drive is shipping and has a three-year limited warranty. ®