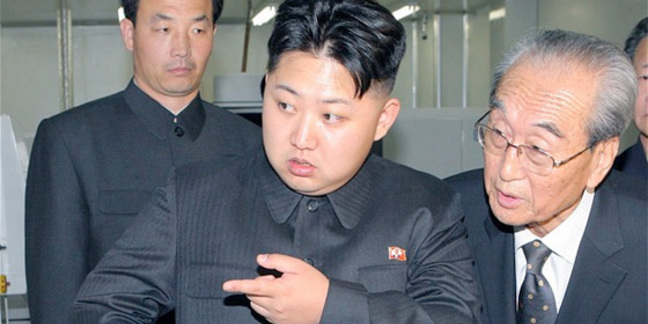 North Korea's supposed 3,000-strong army of highly trained hackers has caused financial damage to its southern neighbour amounting to over £500 million over the past four years, according to a South Korean lawmaker.
Citing figures provided by the defence ministry's cyber warfare unit, Chung Hee-soo of the ruling Saenuri Party told parliament that NORKS' attacks on South Korea in March and on the anniversary of the Korean war in June this year were the most serious, causing 800bn won in damage (£470m), according to Yonhap.
A DDoS attack on 7 July 2009 came next on the list, apparently causing 50bn won's (£29m) worth of damage.
Although always denied by Pyongyang as South Korean mischief-making, the evidence is mounting that hermit state has been waging an extensive online battle against its near neighbour to the south – disrupting and defacing web sites and stealing personal and military information.
Chung said that since 2010 the South Korean military had been targeted by 6,392 online attacks.
The "Dark Seoul" attack of March 2013 which affected some 48,000 machines and caused major disruption to several banks and TV broadcasters was traced back to six computers in North Korea.
Most recently, researchers at Kaspersky Lab unearthed a highly targeted APT attack, labelled "Kimsuky", on several key South Korean thinktanks. The attack was traced back to several IP addresses just over the North Korean border in China's Jilin and Liaoning provinces.
Chung, who's a member of the parliamentary defence committee, told parliament that the Seoul government has only 400 staff tasked with cyber operations, as opposed to 3,000 working for Kim Jong-un.
Whether those figures are entirely accurate remains to be seen, especially on the NORKS side. It's also notoriously difficult to quantify the financial impact of cyber attacks.
However, Chung believes that Seoul should be stepping up its efforts to mitigate the risk of attack, despite a plan announced in July to train up an additional 5,000 info-security experts.
"We are seriously lacking in the necessary budget and professional staff," she said. "The establishment of a cyber command center with defence capabilities against North Korea's cyber attacks and electromagnetic bombs is also being delayed." ®
Sponsored: Ransomware has gone nuclear