Tintri boss returns to techie role, brings in startup-flogger as CEO
Ken Klein's CV is littered with acquistions
---
Tintri has hired itself a new CEO, with founder Kieran Harty stepping aside from that role to become chief technical officer.
Nimble Storage, Tintri, and Tegile are three hybrid array startups that aim to serve as many hot data accesses from fast flash as possible while reserving disk storage for less-active data. They are each growing fast but not yet really hurting the incumbents.
Tintri separates itself off by focusing on virtualised servers and speeding their applications, in particular, the VMware VDI use case.
Its new CEO, and chairman, is Ken Klein who has been a board member since August 2011. He has an impressive senior management background in IT tech. Here's a potted CV:
1991 - 2003 - COO Mercury Interactive - acquired by HP for $5 billion
2000 - 2008 - Director of Tumbleweed Communications - acquired by Axway
2004 - 2007 - Director of Navis, acquired by Zebra
2004 - 2009 - chairman, CEO and president of Wind River, acquired by Intel for nearly $1 billion
2006 - 2010 - Director of Amberpoint, acquired by Oracle
2008 - 2010 - Director of Big Fix, acquired by IBM
2010 - 2012 - Director at G2tech and at Meltwater Group
2012 to present - Director at Bunchball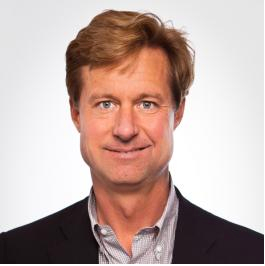 Ken Klein
There are six acquisitions in Klein's CV. Is Tintri hoping to be number seven? The company statement says Klein is "known for evolving startups into global industry leaders."
His own canned quote was … well, you be the judge: "I'm confident that my track record of expanding customer and partner initiatives and growing revenue will help propel the company into its next phase of growth and success."
Tintri competitor Nimble Storage scored a $40m cash infusion in September 2012. Tegile raised $32m in August this year. Tintri's last, and fourth, round was for $25m in July 2012. An IPO around the end of 2014 has been hinted at.
Harty will be responsible for Tintri's product strategy and roadmap, perhaps looking at Hyper-V and/or Xen/KVM support and deduplication. The company has just completed its largest quarter to date in revenue and new customer growth terms. ®