Scientists at the University of Buffalo (UB) have tested an underwater network that could make internet-like communications across the world's oceans a possibility.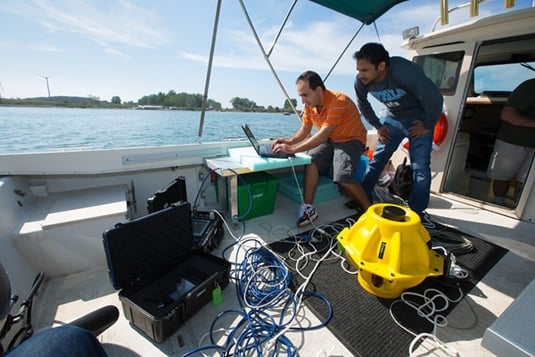 It's an MPAA takedown request for a dolphin cover band called 'Hey hey we're the Minkies'
"A submerged wireless network will give us an unprecedented ability to collect and analyze data from our oceans in real time," said Tommaso Melodia, UB professor of electrical engineering and the project's lead researcher. "Making this information available to anyone with a smartphone or computer, especially when a tsunami or other type of disaster occurs, could help save lives."
Communications networks underwater are nothing new; they use sound instead of radio since radio can only reach puny distances in the deep. Sound, as any whale would tell you (if it had vocal chords and a grasp of our language), is excellent for undersea communications and is used by oceanographers to transmit sensor data.
What Melodia and his team have done is write a TCP/IP system that can send data with these sound waves in a similarly fashion to land-based internet using common sound generators as the physical layer.
The software stack, which will be presented in a paper titled The Internet Underwater: An IP-compatible Protocol Stack for Commercial Undersea Modems next month, could be built into a wide variety of underwater communications systems and then hooked up to ground networks.
"We could even use it to monitor fish and marine mammals, and find out how to best protect them from shipping traffic and other dangers. An Internet underwater has so many possibilities." Melodia said.®
Similar topics