Beyond: Two Souls - the game that thinks it's a Hollywood blockbuster
Do the dishes, then save the world? It can only be David Cage's new sci-fi thriller
Review Say hello to Jodie Holmes, a woman whose eventful life from infancy to adulthood forms the entirety of Beyond: Two Souls.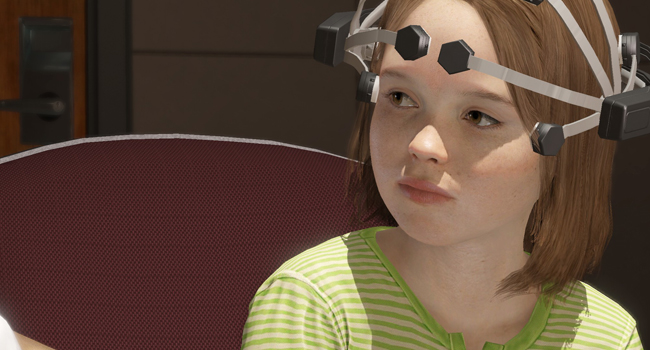 Beyond: Two Souls tracks Jodie Holmes' life from paranormally active nipper...
Assist Jodie as she sneaks out of her house during her rebellious teenage goth stage. Help her chop vegetables before guiding her through a romantic dinner for two. And, ultimately, be party to her forays into the ghostly Infraworld as she tangles with the spirits therein.
Not that you and Jodie will do so alone, however. Aiden, a non-corporeal entity who happens to be joined to Jodie by a psychic tether, will be there at every turn too. Opening cupboards, knocking over chairs and causing such devilry as causing human henchmen to shoot their comrades before turning the gun on themselves. Nice.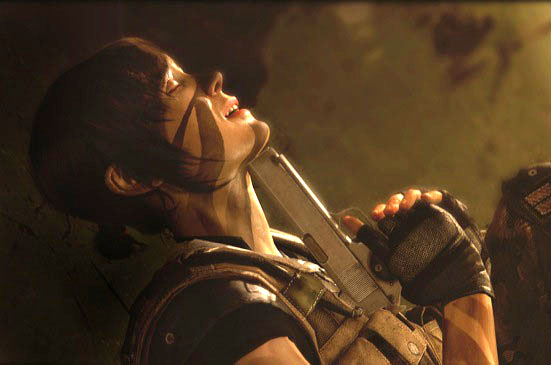 It all sounds bewildering, and it is. But perhaps when I add that Beyond is by David Cage, he of Heavy Rain and Fahrenheit fame, you might begin to understand how a game that lurches from fixing dinner to fragging terrorists for the CIA might just make some sense.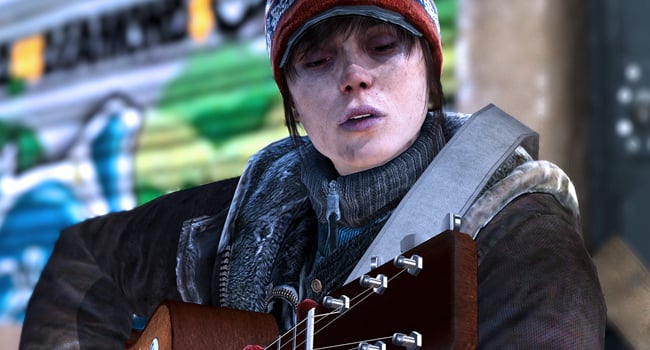 ...to homeless teen guitarist...
You see, like Heavy Rain, Beyond is far from a normal game - if the term "game" is even appropriate here. Cage and his team at France's Quantic Dream seem to be on a lone crusade to turn games into interactive movies. Beyond is the sci-fi thriller where Heavy Rain was the detective noir.
The delivery of such scripted, linear stories won't be to everyone's taste, of course. Engineered pacing, minimalist player input and a rigid structure of plot-advancing "scenes" result in an experience that's far from how most of us expect games to work.
It's worth mentioning that Beyond's plot is delivered episodically, and in a haphazard order, skipping back and forth between three points in Jodie's life. Before each section you'll see a timeline of sorts. It's here that you can gauge just how far into her life the next scene is likely to delve.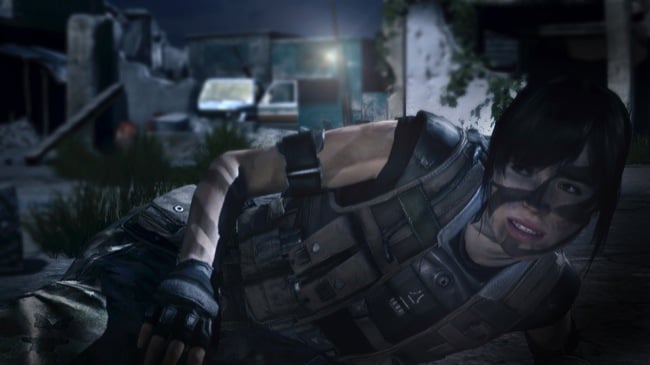 ...to CIA ass-kicker
Each episode might take mere minutes to complete, or last for a couple of hours. Jodie's age in the scenario will greatly affect how much action the episode is likely to contain. So expect exposition over direct action during her childhood, for instance, as she comes to terms with Aiden's presence and learns to control him.
Cage talked during preview events about Beyond being the depiction of Jodie's life from child to adult, and it is. But in showing some of the more miserable points of her life – being separated from various sets of foster parents, being rejected for being "different", and escaping into homelessness – there's a danger that Beyond becomes rather depressing to play.
Because you actually have to experience these parts of Beyond whether you like it or not, it's up to you to expedite the scene and get on to more engaging stuff. This makes it more than a little annoying if you can't find that final interactive item you need to locate to progress.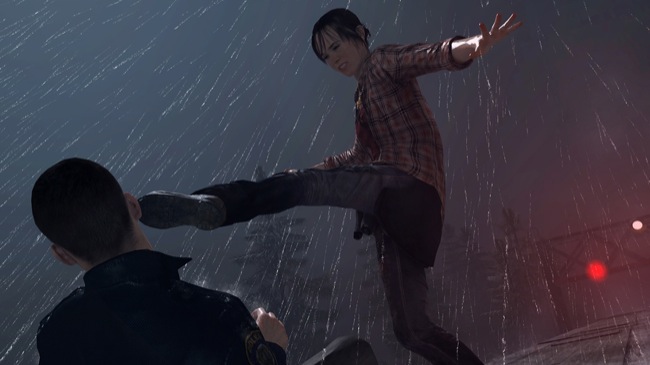 Teenage kicks
This is also an issue during Beyond's more action-based episodes, where Jodie is usually cast as a CIA operative. Here, once again, you can be left searching for that one last interactive spot, even to the point where the game will turn Jodie around if she's too far off-piste. An instant blow to the tension and believability the game otherwise delivers.