Psychic sidekick
Talk of environmental interaction brings me expediently towards problem number two: user input. At times it's almost as if Cage simply doesn't trust the player to make the most of his game, so few are the opportunities for the player to deviate from his plan.
Beyond eventually becomes more "movie in which you occasionally direct the two main characters" than an actual game. The fact that Quick Time Events (QTEs) are used to cue opportunities for interaction means you'll be watching for QTE prompts as much as you watch the action.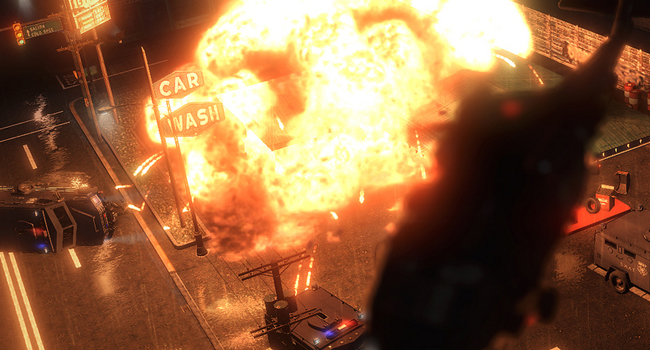 Inspiration from Terminator 2...
The ghostly Aiden is similarly locked and, rather than having the capacity to go rogue and tear an environment apart, is limited to interacting with certain items and hostiles. That's not entirely believable behaviour for a supposedly all-powerful entity, even one tethered to its host.
Eventually my eyes ceased to properly take in the game's often beautifully designed locations and instead simply grew used to surface scanning for the blue dots that signify objects and people that Aiden must mess with to progress.
A shame, especially as Aiden has but three ways to trigger such interactions and which are repeated throughout ad nauseam.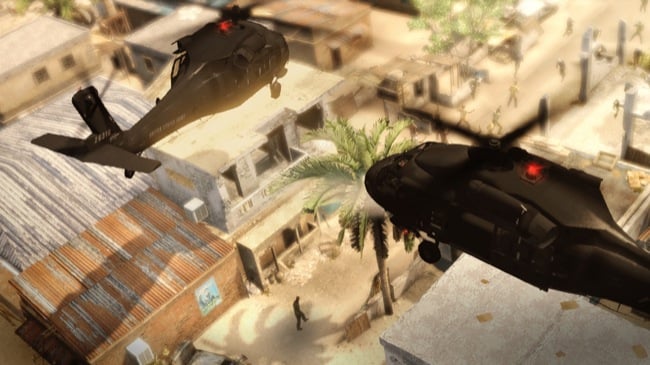 ...and Blackhawk Down
Attempts to present the action through movie-style viewing angles and a cinematic aspect ratio also compromise believability. Not because such scenes don't look impressive, but because you'll end up stumbling around environments blindly – a situation not helped by Jodie's rather bloated turning circle.
So far, so many criticisms, but that's only because Beyond is so good that its limitations - perhaps "differences from mainstream gameplay" would be a better description - stand out so glaringly.
Few games communicate emotion with the skill in display here – a quality helped massively by the performance capture of actors Ellen "Juno" Page as Jodie and Willem Defoe as Doctor Nathan Dawkins, the parapsychology boffin who befriends her. Fewer games still even attempt to address issues such as homelessness, rape and loss with anything approaching Beyond's maturity.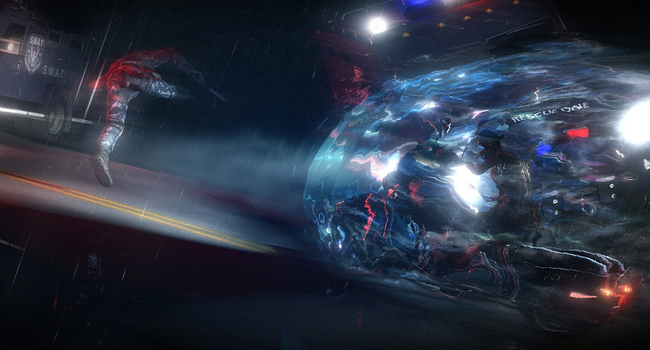 Ectoplasmic extravaganza
Hand-nursing Jodie through her early life also connects you with her character, and that of Aiden. Like a worrisome father despairing at his daughter's boyfriends, I even ended up banking on her choosing the "right" man. I think I need to lie down.
The Reg Verdict
Beyond is destined to be a divisive title and it's certainly not a game without flaws. But it does cover new ground. In an industry always being stifled by publishers who play it safe, that's nothing to be sniffed at.
A lack of what you might call traditional gameplay – Beyond is almost on autopilot at times – might be game-breaking. Likewise the limits in where Jodie and Aiden can go and what they can interact with.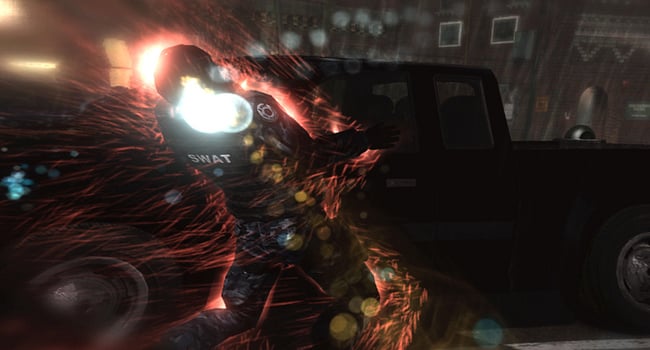 Rentaghost was never like this...
Many games seek to put you in the centre of the action and give you the control you lack as a passive watcher of a film. But rarely does story exist as anything more than a pretext or as gap-filler between levels.
Beyond tries to combine movie storytelling with sufficient choices to allow the player to control events. It hasn't perhaps found the sweet spot that must exist somewhere between films and games, but it comes darn close. ®

Beyond: Two Souls - the game that thinks it's a Hollywood blockbuster
Do the dishes, then save the world. It can only be David Cage's 'Beyond: Two Souls'.