An amateur image processor has stitched together raw images from NASA's Cassini spacecraft to produce a stunning image of Saturn, seen from above on 10 October.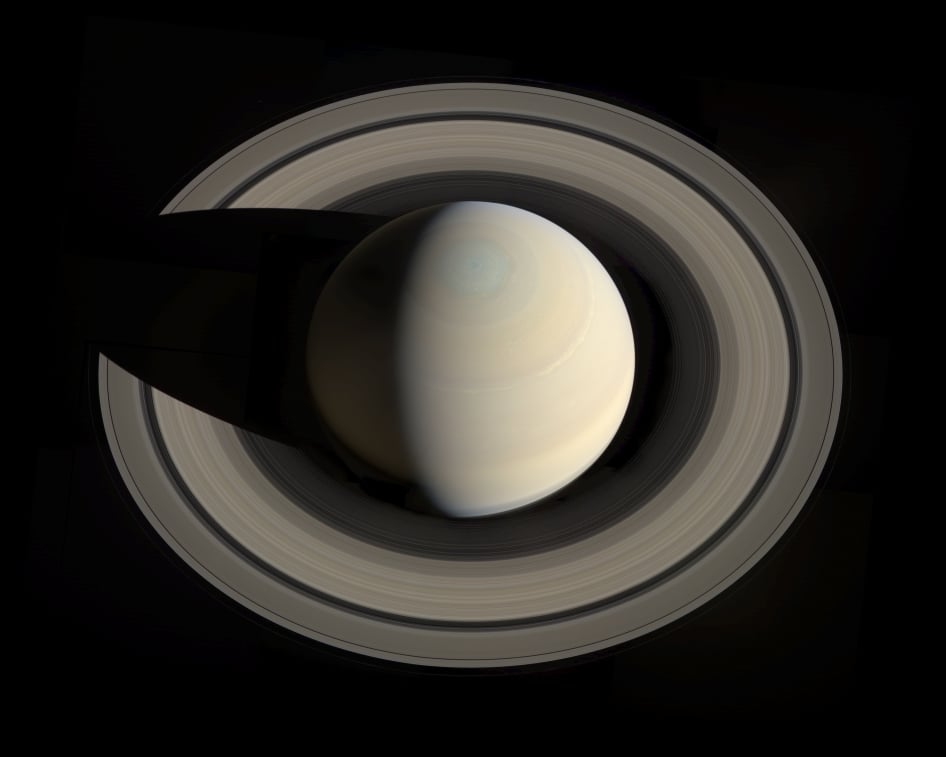 Gordan Ugarkovic constructed the view from "12 image footprints with red, blue and green filters from Cassini's imaging science subsystem", NASA explains.
As his impressive Flickr collection shows, Ugarkovic has been teasing Cassini snaps for a while, after finding himself "somewhat underwhelmed by the frequency the Cassini Imaging Team releases color composites".
He elaborates: "The images you see here are (more or less) calibrated images that were released to the Planetary Data System, they are not raw jpeg processed images that immediately appear on the mission website as they're downlinked from the spacecraft.
"The downside of the PDS is the data releases are delayed about 9 months in order to give the imaging team priority over analyzing data (hey, they built the cameras!). Other than that, the PDS data allow more accurate reconstruction of colors and brightnesses over the histogram-stretched jpeg images."
Cassini launched in October 1997, completed its initial mission "to explore the Saturn System" in June 2008 and was subsequently granted two mission extensions, the second of which will see it snapping the ringed planet until 2017.
The spacecraft's Imaging Science Subsystem (ISS) packs a wide-angle camera (200mm lens, 3.5 degree field of view) and a narrow-angle camera (2000mm lens, 0.35 degree field of view), each with a "CCD detector consisting of a 1024 square array of pixel".
Each camera has "two filter wheels designed to take images at specific wavelengths of light". As in the case of Ugarkovic's mosaics, combining red, green and blue pictures provides a full-colour image.
Since Cassini dispatches Earthwards "an average of 2,700 raw images a month", Ugarkovic has plenty of material to keep him busy for the foreseeable future. ®