Microsoft boffins test rival 'Google Glass' geek goggles, say insiders
But how does it rank on the HUGE DORK scale, Steve?
Microsoft is working on a competitor to Google Glass: it's apparently sourcing parts and refining designs while it waits to see if there's a market for tiny screens perched on one's nose.
The news comes from the Wall Street Journal, which has been chatting to the loquacious people "familiar" with Redmond's insides. These sources claim Microsoft has been talking to Asian suppliers and testing prototypes of the wearable tech – though it warned the device itself may never see the light of day.
It shouldn't be surprising that the Windows 8 giant is experimenting in the area. After all, Google has made it clear that Glass will be launched as a consumer product, no matter what it takes, and Microsoft wouldn't wish to be left behind.
The tech press has clearly swallowed the blue pill provided by Google, with wordsmiths and TV reporters heralding a brave new world of in-eye graphics while potential users seem remarkably cool about the idea.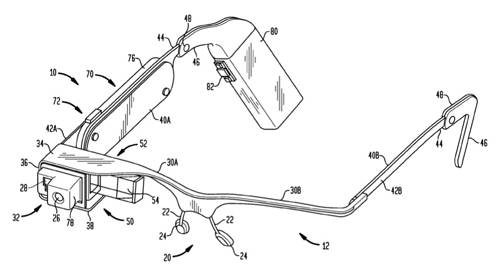 Like this, only less... Googly
New computing form-factors generally appear in science fiction well before they start popping into the shelves, allowing visionaries (and their fans) to debate how such a technology might be used and the social impact it will have - that's what proper science fiction is for. But the kind of portable heads-up display, usable by the general public and embodied by Google Glass, seems to have been beyond the imagination of authors, which makes it either truly innovative or a really stupid idea.
Likely it's a stupid idea, but if it's not then Microsoft won't want to be too far behind, which is likely why Redmond is readying its own designs and preparing to ramp up production just in case we all start wearing headsets all the time.
Deep in the Microsoft labs there are, no doubt, smartwatches, smart jewellery and smart clothing, not all of which will be running Windows, but any of which could be kicked into production should it look like something the market wanted. Glass has yet to pass that test, but few are betting that it won't. ®