Netflix's foray into original programming has paid off, with global subscriber numbers jumping past 40 million and profits quadrupling from the same period last year.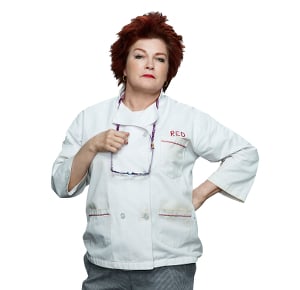 Kate Mulgrew in Orange is the New Black. Credit: Netflix
The online video streaming firm said its net profit was $32m in the three months to the end of September, compared to an $8m income in the same quarter of 2012.
"We are very pleased to have over 40 million members, up from less than 30 million just one year ago," Netflix wrote in a letter to shareholders. "The Netflix original series Orange is the New Black is a critical and popular success, and our earlier series House of Cards is the first internet TV series to win a Primetime Emmy Award. We launched our 41st country and the Dutch seem to like Netflix."
The company said it was hoping to hit a net income of around $37m in the fourth quarter with an extra 3.3 million users.
Since original programming has done so much for the firm's fortunes, Netflix is now planning to double its investment in making new shows, although that will still be less than ten per cent of its overall content expenses. ®