Nokia World Although it didn't merit a mention in today's keynote at Nokia World, a new power accessory revealed today could come in very handy indeed.
The DC-50 is a spare battery without the wires – it's a wireless charging plate for your devices, and it contains a battery that can be charged by another wireless charging plate.
This means you can slap the batt on a Qi-compatible plate overnight and take it with you in the morning, putting 2400mAh of juice in your pocket for when you need it.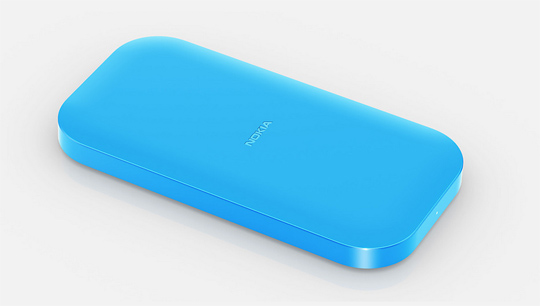 The Nokia DC-50 spare battery
The DC-50 can charge and discharge using wires too, and will cost €89 when launched. It weighs 150g. What a simple but quite splendid idea.
Your reporter has become a fan of wireless charging. Once you have a couple (or more) dotted around, the convenience becomes apparent. The phone is always topped up throughout the day, and "plugging in" seems like something The Flintstones would do.
Alas, the plates are still quite pricey: Nokia-branded plates are still at least £40 a pop, although cheaper plates can be found for around £20.
Nokia now has two generally available phones with built-in wireless charging support (the Lumias 920 and 1520) and one more with a Qi-compatible back cover, which means it's as good as built in, the Lumia 820. Several other Lumias (the 1020, 925 and 720) require a clip-on plate, which narrows the number of cases you can use with the phone'n'clip combo to about zero. ®