This article is more than 1 year old
Revealed: Stealthy hybrid upstart Maxta's vSAN domination plan
Firm promises the storage moon on a stick
Stealthy – well, sort-of stealthy – storage upstart Maxta aims to converge compute and storage in a virtual server world by harnessing commodity servers' direct-attached storage to create a pool of storage available to virtual machines running in the host servers.
It aims to drop a hybrid vSAN bomb, complete with VM-level abstractions and converging storage and compute, on the storage world and blow external storage arrays away. Think Nutanix without hardware.
Maxta was founded in 2009 "by industry veterans" and has raised $10m in A-round funding from venture capital firm Andreessen Horowitz. Its website does not tell us who the world-class team of industry veterans are. But a bit of nifty blog reading and LinkedIn work reveals this:-
Yoram Novick - CEO and founder - Kapow software and Druva board membership
Amar Rao - VP business development and OEM sales ex-Seagate i365
Kiran Sreenivasamurthy - Director of product management and marketing, ex-HP
Novick was a NetApp veep and general manager for its Data Replication business unit from December 2006 to July 2008, coming in with NetApp's acquisition of Topio. He was the founder and CEO of Topio and sold it to NetApp for $160m in November 2006. Now we get it; this is his second turn round the storage start-up block.
Ironically NetApp closed down the Snap Mirror for Open Systems product, based on the Topio technology, in December 2008.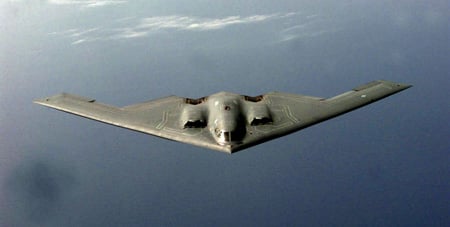 B2 stealth bomber
The MxSP (Maxta Storage Platform) is virtual machine-centric software that aims to provide a single, virtualised pool of storage across a set of host servers linked by Ethernet, and optimised for flash and disk drives.
So it is a virtual SAN (vSAN) composed of hybrid flash and disk drive storage for performance and capacity respectively; think software-based versions of Nimble Storage, Tegile and Tintri's offerings. It features:
Inline deduplication and compression
Snapshots, zero-copy clones, local/remote replication and thin provisioning
Resiliency, high-availability and scalability
Be hypervisor-agnostic
Eliminates external storage arrays
Supports public and private clouds
Provides VM-level storage abstraction - cf Tintri
Fully integrated with server virtualisation management
Live VM migration
Storage checksums for data integrity
Accelerate random writes with sequential data log layout
Maxta marketing bumf says MxSP "dramatically simplifies IT by eliminating storage provisioning, storage management and storage networking, enabling administrators to focus on high value-add initiatives."
It's an all-singing, all-dancing product, supporting "dynamic load balancing, high availability, data protection and disaster recovery" through VM-level remote replication. Users can get rid of external storage arrays and layers of storage admin functionality by using its VM-centric hybrid flash/disk virtual SAN. The message is that customers can save money on storage management by subsuming it into virtual server management.
Those cost savings claims in full:
Improve storage utilisation by a factor of 3X – 5X
Eliminating of storage arrays, optimising capacity and the use of storage media result in 65 per cent lower capital expenses
Simplifying IT, increasing IT efficiency and eliminating the storage array costs power, cooling, and floor space it enables a 90 per cent reduction in operating expenses.
Taken at face value, they are impressive but your mileage may vary.
With Nimble, Tegile and Tintri leading the hybrid array charge, followed by Starboard Systems, as well as mainstream suppliers like EMC providing hybridised standard external arrays, and HP, VMware and others providing vSANs, is there room in the market for Maxta?
It's still in stealth, as it may be late to the virtualised storage party, and faces lots of competition. The idea of a hybrid vSAN with VM-level storage abstractions is neat. We look forward to it coming fully out of stealth. ®