Surface 2 and iPad Air: Prepare to meet YOUR DOOM under a 'Landfill Android' AVALANCHE
Viral beats the luxury touch at Christmas
Analysis Within just 24 hours, both Microsoft and Apple have refreshed their tablet lineups for Christmas.
Microsoft tried to steal a march on Apple by launching Surface Pro 2 and the rebranded Surface RT, now called Surface 2.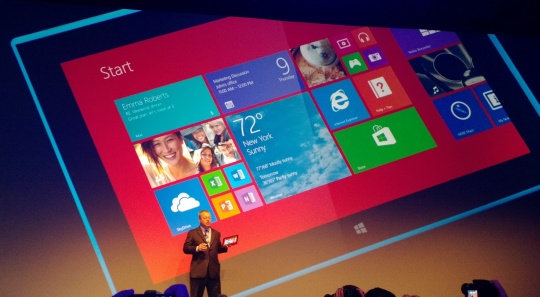 Dropping the RT from the outside, not the inside
Apple dutifully followed suit on Tuesday night with two new tabs of its own – the iPad Air and a new iPad Mini with Retina display.
The stories that both companies are spinning to sell the new tabs are a Holy Trinity for hardware heads: they're both thinner, lighter and faster than before.
Microsoft and Apple are locked in a battle for market share and money, to convince the public their tablet offers the best value. It's a battle that's being fought, not just on technical specs, however; it's being fought over software and services, too.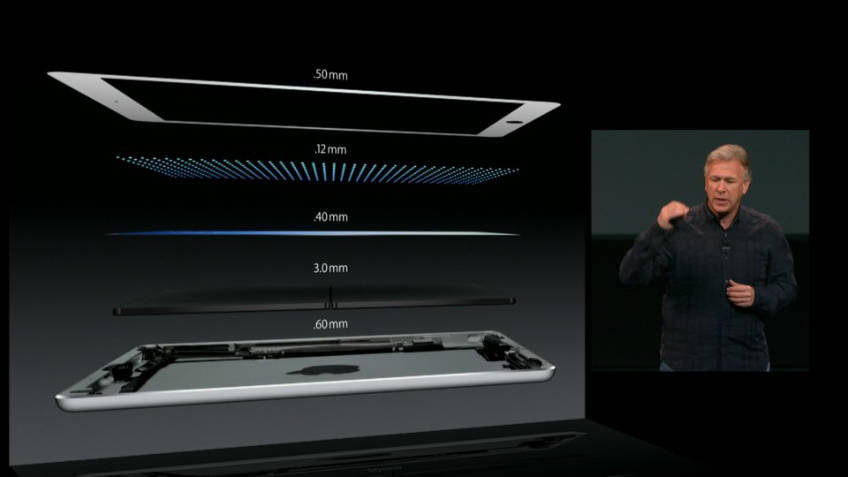 Ah well. Only one present this year...
The stakes are higher this Christmas season than ever before: it's the first quarter when analyst IDC reckons tablets will outsell PCs. It's the start of a long-term trend that IDC reckons will start to become an established fact by the end of 2015.
It's like the Scramble for Africa, and the tablet-maker that runs fastest in the end will have the greatest territory under their control. That will mean more customers to upsell in future, along with more customers feeding data into their clouds and consuming apps from their App Stores.
There can be only one winner and that winner will be Android (and by extension, Google) – yes, Android. Apple will come a respectable second but it's Microsoft, the Johnny Come Lately to tablets, who will struggle this season. Microsoft can only hope it won't be a re-run of the Hindenburg-style crash that hit its Surface sales in Christmas 2012.
Further, it's looking worryingly like at least one horse in Microsoft's stable – the once-golden-now-unwanted Surface RT or Surface 2 – is the leading candidate to get chopped. That is, unless Microsoft decides to keep pouring millions of dollars into the device to prop it up.
But, let's start with the specs in the Apple versus Microsoft chapter of this tablet battle.
iPad Air vs Surface Pro 2
Apple's iPad Air is 7.5mm thick, weighs 478g, and packs the ARM-based dual-core Cortex-based A7 chip from the iPhone 5S. Microsoft's Surface Pro 2 runs Intel's multi-core i5 Haswell chip is 1.3cm thick and weighs 2lb. Surface 2 runs the quad-core Cortex-based NVIDIA Tegra 4 chip, is 676g and 8.89mm thick.
Performance is the single biggest change in Surface Pro and Surface, Windows senior product manager Robert Epstein told The Reg on Tuesday.
He claimed Pro now offers up to 10 hours battery life and the ability to multi-task, switching between Outlook, OneNote, PowerPoint and Excel.
Epstein reckoned Microsoft's learned its lesson since the great disaster of the Christmas 2012 shopping quarter, when Microsoft sold just 722,000 Surface RTs with 1.6 million Windows-based tabs right after launch giving 3.4 per cent market share.
"We've made big strides on the device," Epstein said. "Surface 2 has four times the performance of the first Surface, the screen his high quality, the version of Windows is 8.1 and we listened to consumer feedback to make that a better experience, and the number of apps is growing through the [Microsoft] store."
Asked why things went wrong, Epstein said: "There's no silver bullet answer, devices and services is an exciting adventure for us, and you have to get a lot of parts right."
Twelve months on, the metric for success is simple - and raw. Success equals greater market share.
"We are out to get as much market share as we can grab," Epstein said. "We are looking for the right positioning on our products."
Microsoft, though, has already lost to Apple on the specs: its tablets are heavier with the Pro qualifying as something for a category of user that laptop makers in the 1990s called "road warriors." Epstein reckons Pro is for somebody who wants "it all" - to crunch data or edit video on the road and then quick back and watch a film. He reckoned it's for somebody in the Apple world who'd have bought a MacBook Pro.
It might be lighter than a MacBook pro but lugging a Surface Pro across London, I can vouch for the fact it's heavier than any slab machine I've handled. With the iPad Air here, the weight of the Surface Pro underscores how lightness is a major factor for considering in a tablet.
But while it's heavier, the Pro is actually the strongest asset in Microsoft's tablet stable.