Oz racehorse shod with 3D-printed titanium hoofwear
Custom horseshoes show 'endless possibilities' of additive manufacturing
Oz boffins have used 3D printing to produce a custom-made set of titanium shoes for a Melbourne racehorse - an example of the "endless possibilities" of the technology.
A team from the Commonwealth Scientific and Industrial Research Organisation (CSIRO) used a handheld scanner to image the horse's hooves, ran the result through 3D modelling software and knocked out the equine hoofwear in "only a few hours".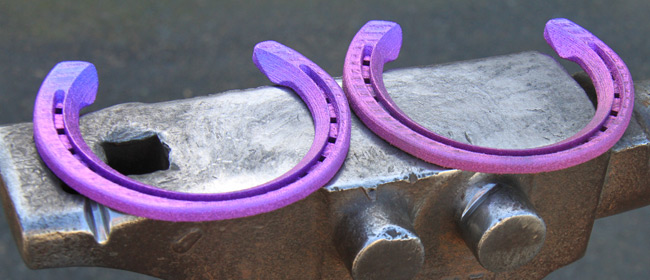 CSIRO researcher Chad Henry (pictured below) was on hand to present the shoes to "Titanium Prints", as the scientists dubbed the lucky nag.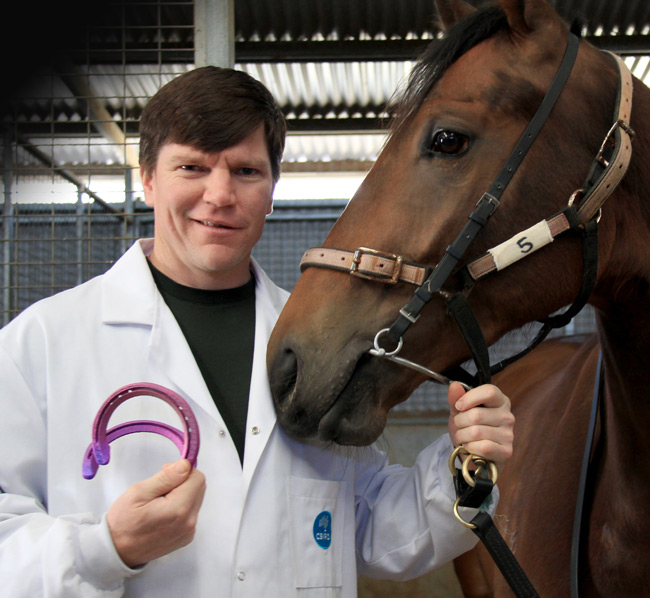 The horse's trainer, John Moloney, expressed hopes that the up to 50 per cent weight saving over a traditional aluminium racing shoe might translate into faster times on the track.
He said: "Naturally, we're very excited at the prospect of improved performance from these shoes."
John Barnes, titanium expert at CSIRO, said: "There are so many ways we can use 3D titanium printing. At CSIRO we are helping companies create new applications like biomedical implants and even things like automotive and aerospace parts. The possibilities really are endless with this technology."
Back in Blighty, the 3D printing industry is already forging ahead with titanium. Earlier this year, 3T RPD Ltd – which hewed our Vulture 2 spaceplane from the living nylon – produced the impressive titanium lattice frame for the 2014 Glasgow Commonwealth Games baton.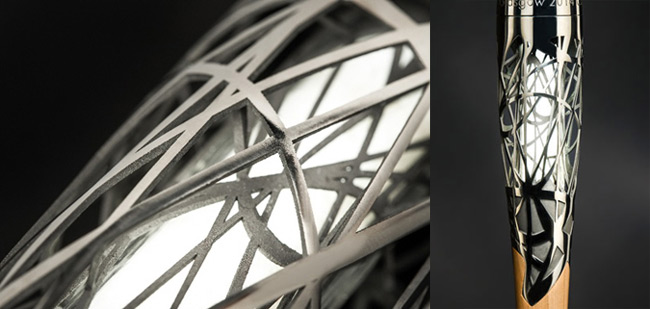 In the US, meanwhile, NASA has tentatively stepped into the heavyweight additive manufacturing arena with a printed nickel-chromium alloy rocket motor injector.
Earlier this month, the agency announced it had commissioned a 3D printer capable of working in microgravity, ultimately for the purpose of knocking out "parts and tools on-demand" for the International Space Station. ®