It has been emotional, but we reckon we've finally got a Vulture 2 livery which satisfies all the requirements for a spaceplane paintjob.
For those of you who've inexplicably missed all the excitement, we recently invited readers to suggest liveries for our beautiful vehicle, seen here in its raw state with Low Orbit Helium Assisted Navigator (LOHAN) team members (from L-R) Dave Akerman, Rob Eastwood, Paul Shackleton and Claire Edwards...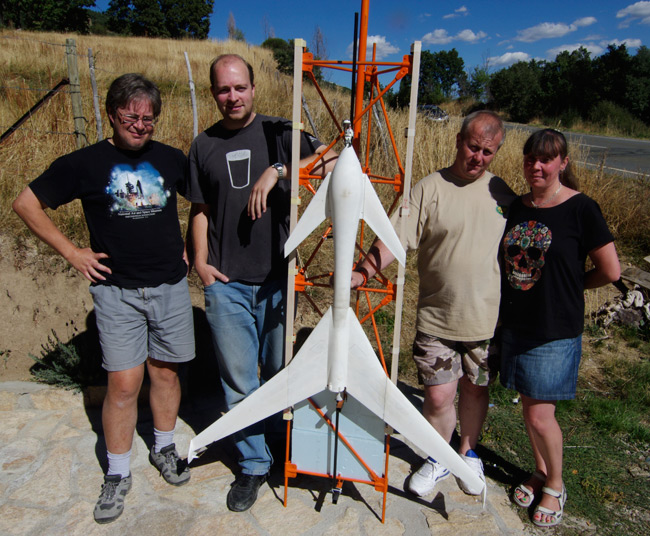 ...and you responded with an inventive selection of possibilities, many of which you can enjoy here in this juicy montage: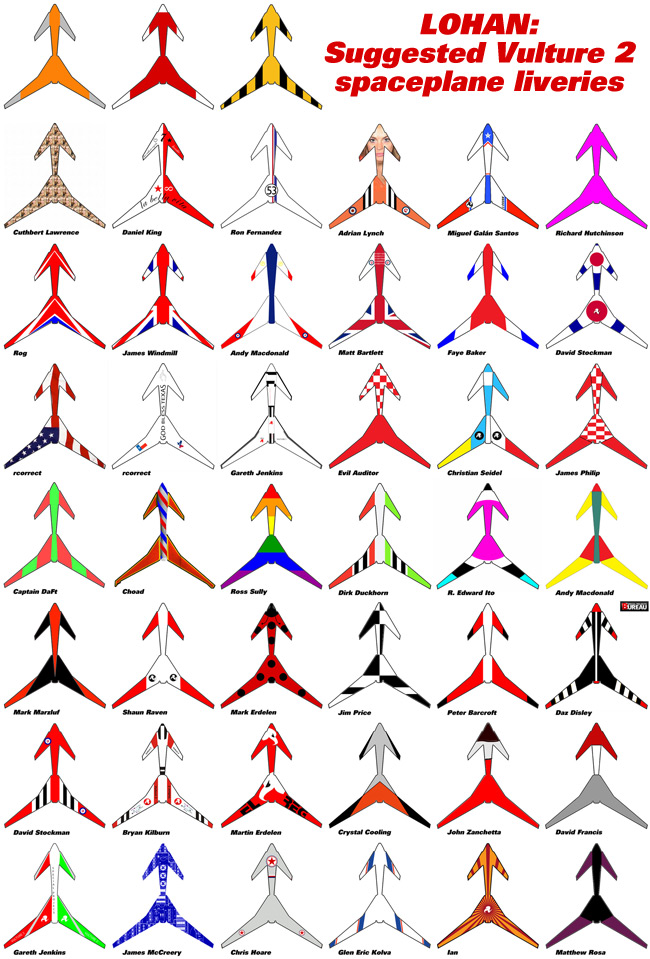 As the artwork continued to roll in, Stelios Zacharias got in touch to insist his four-year-old daughter Ariadne could do better, and attached her effort to prove it: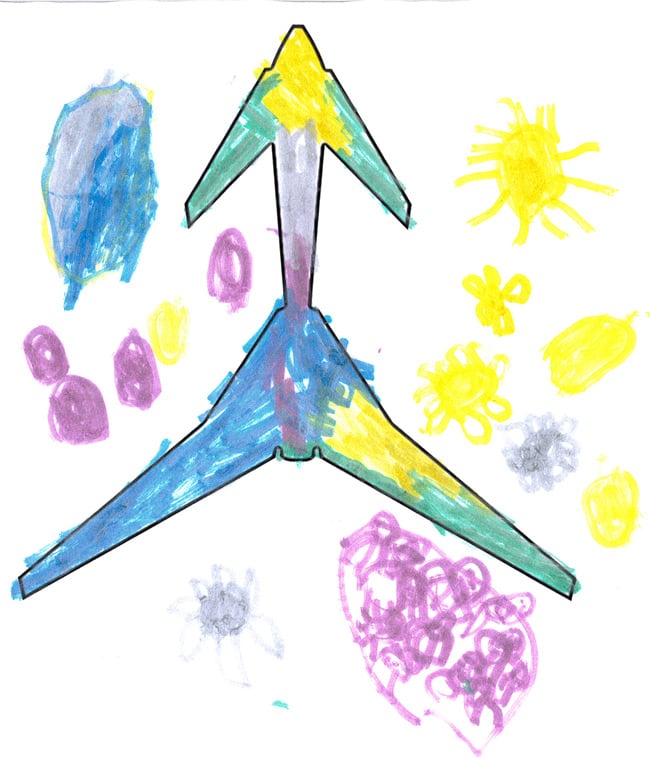 This was highly popular, prompting demands that we do the right thing and get Aridane's felt pen creation onto the aircraft sharpish.
At the same time, there was plenty of support for a bit of flag-waving. Given that we'd decided to do distinct upper and lower schemes - the better to determine if the Vulture 2 is the right way up - we've now put together what we believe is a highly plausible paintjob.
And here it is: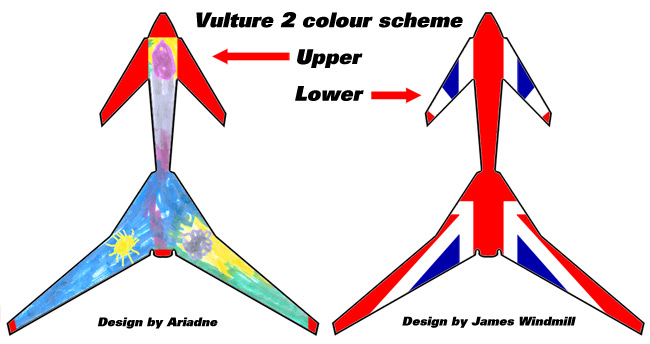 We've tweaked the original artwork from both Ariadne and James, taking into consideration the practicalities of applying them to the aircraft, but we reckon we've got a winner. What do you think? ®
Bootnote
Thanks to everyone who participated. You all deserve a slap on the back and your tipple of choice. Cheers.
---
Further LOHAN resources:
---