A Florida gas station clerk escaped serious injury during an attempted robbery when his HTC smartphone took a bullet from a fleeing perp's pistol.
The unnamed worker, at a Hess station in Winter Garden, west of Orlando, found himself on the wrong end of a round early on Monday morning, local news outfit WESH-TV reports.
According to cops, an armed man entered the premises "and asked a clerk to help him locate a certain beverage".
The perp then whipped out a revolver and demanded the contents of the safe, but since the clerk and his co-worker were unable to open it, the suspect took to his heels, firing a single parting shot.
The victim didn't realise he'd been hit until after police arrived, when he "started to complain of feeling chest pain".
Winter Garden Police Department's Lieutenant Scott Allen explained: "The clerk said, 'I feel like my chest hurts.' That's when medical personnel started looking at him, realized the guy had actually shot at him, hit him, and the cell phone had stopped his bullet."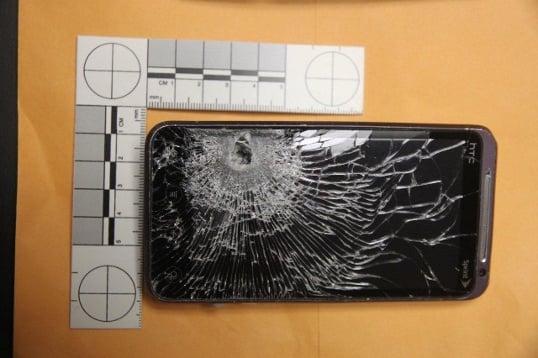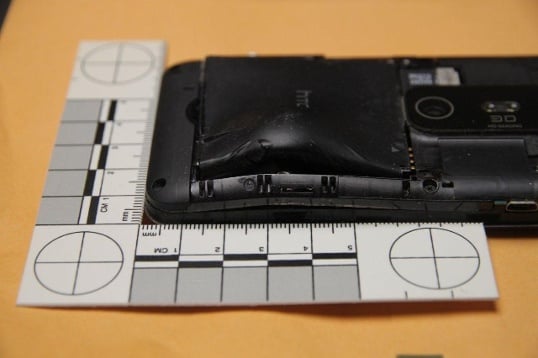 The clerk hadn't suffered any serious injury, a swift hospital check-up revealed. His colleague was unhurt.
Lt Allen said: "I've seen individuals get shot with low-caliber handguns and I've seen it be life ending. So for this gentleman to be as lucky as he is, it's a good day for us."
Indeed, and the HTC joins the list of life-saving mobes worldwide, along with the Louisiana Motorola Razr, the South African Nokia, and the unidentified Oz crossbow-busting cellphone. ®