David Flynn's Primary Data startup reportedly just received $50m in B-round funding.
The news comes from Barron's Blog, which spoke to the Fusion-IO co-founder.
Fusion-io's now-ex-CEO David Flynn set up Primary Data with fellow Fusion-io co-founder Rick White shortly after leaving Fusion. The two provided the initial or A-round funding.
Primary Data then acquired Tonian and Tachyon Storage, two other storage start-ups.
This is a second or B-round and it is a lot of money. Investors include Accel Partners, Battery Ventures, Pelion Venture Partners, Lightspeed Venture Partners and Wing Venture Partners. Some individual investors - so-called angels - contributed as well.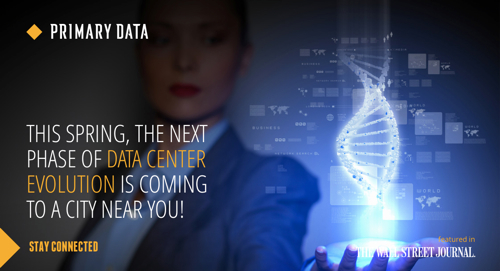 Primary Data website. Click pic to go there.
Details of Primary Data's product technology are sparse but would appear to involve server flash levels of performance, managing data rather than storage, and the cloud. We read it will be "software to pool storage directly attached to servers as well as storage networked to servers and to offer a unified file directory namespace".
You can register on its website (above) to receive information as it becomes available. ®