HGST pops out 1TB ultraportable travelstar drive
Also claims to have piled the previous model high, if not sold it cheap
---
Western Digital subsidiary HGST has launched a 1TB Travelstar drive that's slower than its existing 1TB Travelstar. Handy factlette: HGST has sold enough Travelstar drives that if they were stacked on top of each other they would create a digital tower of Babel some 700km high.
The new drive, the Z5K1000, is s 2-platter 750GB or 1TB drive spinning at 5,400rpm. It complements an existing and faster 1TB Travelstar which spins at 7,200rpm and is used in HGST's G-DRIVE, a pocket-size external drive product.
Both drives are in the 2.5in form factor, use a 6Gbit/s SATA interface, and have a 32MB cache. The G-DRIVE disk is in a 9.5mm thick enclosure while the new one is just 7mm thick.
HGST says the Z5K1000 is the fastest 7mm, 5,400rpm drive out there, and has a 3 second boot time. It is for "thin, ultra-portable laptops, Ultrabooks, external storage and ultra-compact CE devices." It's also claimed to have best-in-class shock robustness - 400G/2ms and non-operating shock at 1000G/1ms - and weighs 95gm, and there is a bulk data encryption option.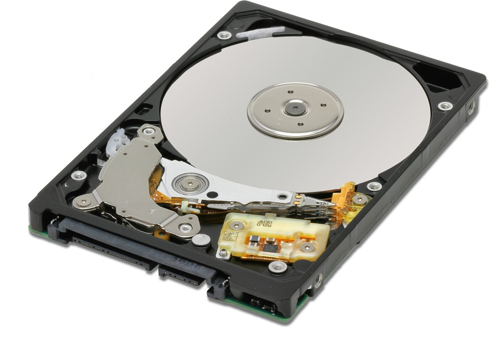 HGST's Travelstar Z5K1000 - it does come with a lid.
ASUS will use the new drive in its Transformer Book Trio, a convertible tablet/notebook/desktop base product, and HGST says it has shipped more than 100 million 7mm 2.5in drives since it started making them.
If all of them were stacked on on top of the other it would make a Travelstar tower 700 kilometres high (more than 434 miles) weighing around 1,047 US tons. (Haven't you got anything better to do? -Ed)
A few days ago Toshiba announced its MQ02ABF, a 7mm thick, 2-platter, 2.5-in drive, spinning at 5,400rpm, available in 750GB and 1TB capacities, and with a 6Gbit/s SATA interface.
There you go: you can get it somewhere else already. ®