Lenovo stands up rinky-dinky new Yoga tablet
'Multimode' Android 4.2 gadget to be your flexible friend?
---
Lenovo is extending its foldable laptop-cum-tablet Yoga line with an even more flexible model. The Chinese computer giant claims this one sports three usage modes to its predecessors' two, but we think that's, er, stretching the point.
Past Yoga devices could sit on your knees or a desk as a laptop or, with the display folded right back, could be used as a tablet. So, two usage modes, then.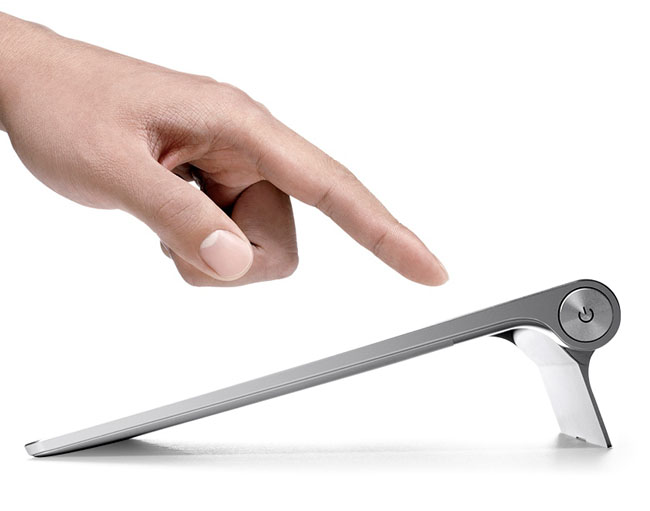 Yoga: one mode is...
The new gadget, dubbed the Yoga Tablet, lacks - as its name suggests - the laptop mode, so you might think it merely a one-mode, hold-in-your-hands device.
Not so, insists the Chinese computer giant. A thick, cylindrical spine that runs full width of the landscape-oriented doohickey provides not only a handy haft with which to grasp the tablet but also a stand to raise the tablet's rear when it's placed on a desk, the better for typing on its on-screen keyboard.
But that's not all, sings the Sino silicon supplier: the spine incorporates a pop-out plinth allowing the Yoga Tablet to stand upright, all-in-one PC style. Of course, this "stand mode" is just the "tilt mode" upended, so we're not sure it really counts.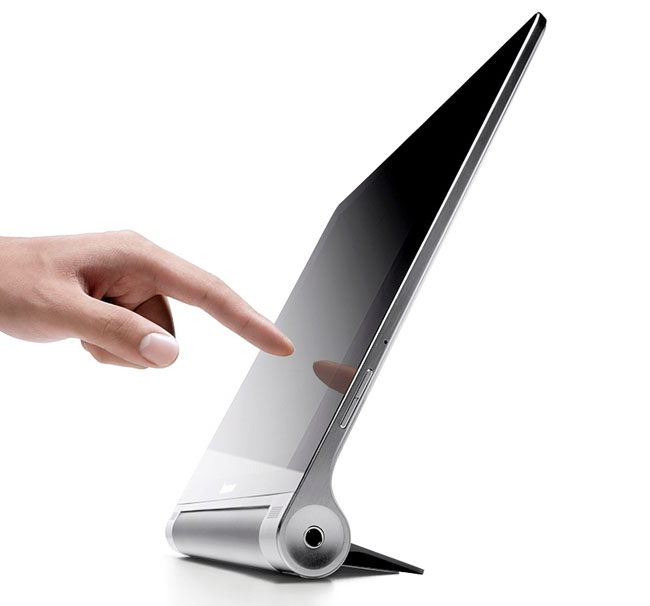 ...much the same as another
The Yoga Tablet will be made available in 8- and 10-inch versions, both with a 1280 x 800 resolution. They are based on MediaTek SoCs and offered in Wi-Fi and 802.11-plus-3G models. They run Android 4.2, and come equipped with USB-on-the-Go support and a Micro SD storage expansion slot.
Expect to pay $249 (or £199 in the UK) for the 8-inch, 16GB, Wi-Fi only model. The entry-level 10-incher will set you back $299 (£249 UK). ®