Pics Google has posted two images of the next generation of its much-mocked Glass wearable tech, revealing for the first time the direction it plans to go for future versions of the product.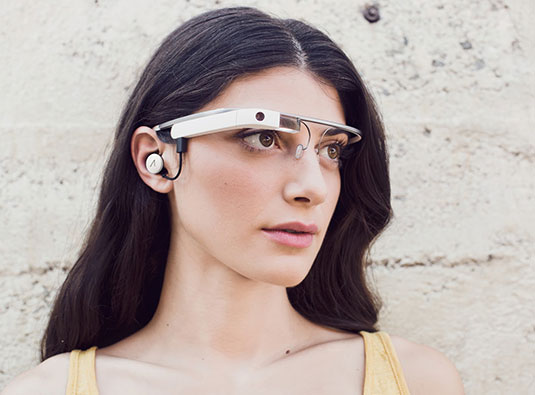 Meet the new Glass ... mostly very similar to the old Glass
The photos appeared on the Glass team's Google+ page on Tuesday afternoon, along with a note explaining that the team would "rather 'show' than 'tell'" the reworked tech.
Not that there's terribly much to see. The Chocolate Factory appears to be sticking to its guns for the design of this new version, with its overall look remaining fairly close to that of the original model.
The most obvious change is that the new headsets now include a jack for a monaural earpiece to deliver sound into the wearer's ear, in addition to the bone-conduction audio system employed by the earlier edition.
"The earbud plugs into Glass, so you can choose whether to use it," a Glass team member posted to the social site on Friday.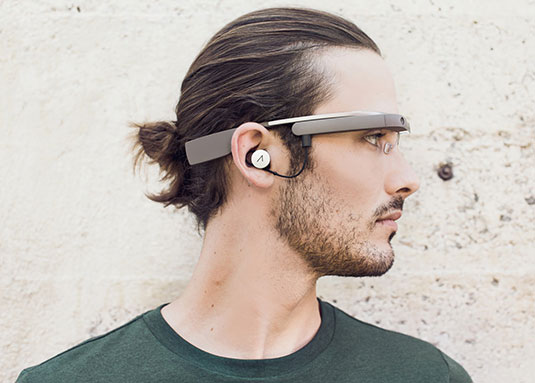 The new, mono earbud audio system will be optional
Google has also said that the new hardware will support "future lines of shades and prescription frames," making them more accessible for users who already use other eyewear.
On Tuesday, the company said that participants in its Glass Explorer program would soon be able to invite up to three friends to participate in the program, provided they're willing to shell out $1,500 for the hardware.
In addition, program participants who bought their headsets before October 28 would be given a one-time opportunity to trade in their old hardware for the new model.
In fact, the trade-in is strongly suggested – Google says that anyone who opts to keep their original headset can do so, but their warranties will expire one year after their original purchase dates (which they would ordinarily have done if Google didn't offer the swap).
On the plus side, customers will be allowed to trade in their old Glass for a new one in a different color, if they choose.  Based on the photos, how does beige sound to you? ®