Experts like Antonio are indispensable helping the novice to sort the edible sheep from the indigestible goats. Whereas Amanita caesaria can't easily be confused with any other mushroom, individual members of the Boletus genus aren't so readily distinguished.
This selection...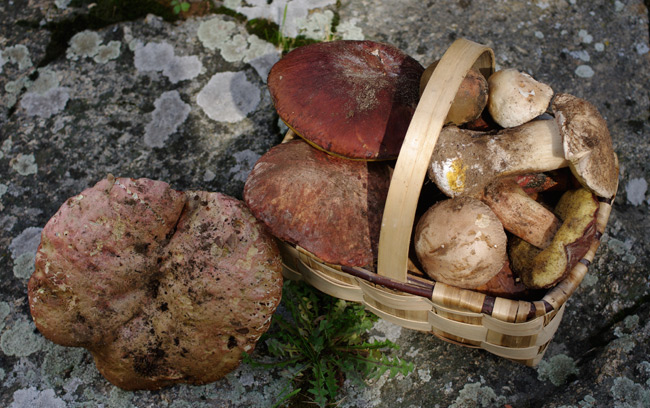 ...turned out to contain Boletus erythropus, seen here at the top left: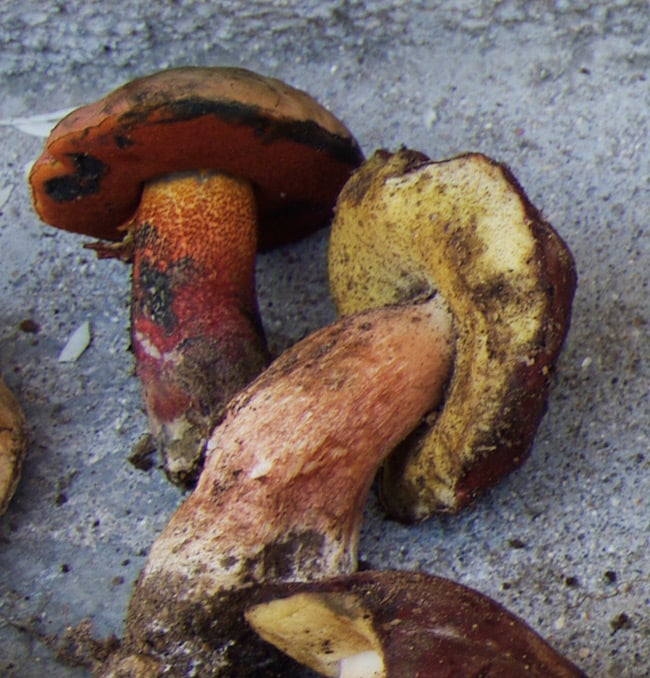 This is a rather unappetising mushroom, whose flesh turns blue when cut: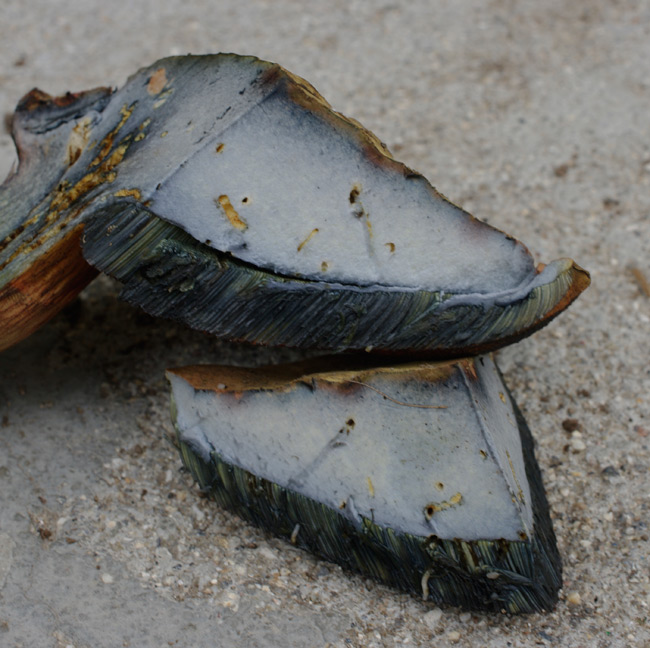 Nonetheless, it is edible, provided you boil it first before frying. We gave it a blast, but found it slightly bitter, and no match for edulis.
The experts aren't always on hand to lend a helping eye, so it's a matter of: if in doubt, leave alone. The doubtfuls we collected included this probable member of the genus Cortinarius...
...and an unidentified Russula, possibly the tasty integra (entire russula) or the excellent cyanoxantha (charcoal burner), but bearing a resemblance to the inedible drimeia: