Digital deviants: The many MAD COMPUTERS of Doctor Who
Through space and time with the universe's worst IT
---
Doctor Who @ 50 The Doctor has always made use of a range of remarkable technologies in his travels, including the Tardis, his Sonic Screwdriver and a whole host of homebrewed devices and contraptions. But there's one area of technology that he seems to have trouble with, and that's computers.
Specifically, apart from his own "mobile computer", K9, just about every computer the Doctor has encountered has seemed to be – well – a bit mad.
Robots? Don't get us started on robots. From the murderous androids of 1977's The Robots of Death to the sinister mechanical angels of 2007's Voyage of the Damned, there's usually trouble brewing whenever an automaton walks on-camera in Who. But the Doctor has had plenty of issues with ordinary, non-moving computers, as well.
"Stupid machine," he called one in The Krotons. "I hate computers and refuse to be bullied by them," he insisted in The Invasion. In Robot he summarised them thus: "The trouble with computers, of course, is that they're very sophisticated idiots. They do exactly what you tell them at amazing speed. Even if you order them to kill you."
And while most of us have computer problems from time to time that require a bit of irritating re-installing and configuration, often the Doctor seems to have only one tool in his bag when it comes to dealing with computers: he blows them up.
Why such hostility? Surely a man of the Doctor's prodigious talents should be able to handle some basic IT work. But there's plenty of evidence to illustrate that the Doctor and computers just don't get along, and we've gathered ten examples to demonstrate.
The Conscience of Marinus

The Doctor has had problems with computers since practically the moment he laid eyes on one. That fateful encounter happened in 1964's The Keys of Marinus, in which William Hartnell's Doctor and companions tussled with an overweening automatic brain on the planet Marinus.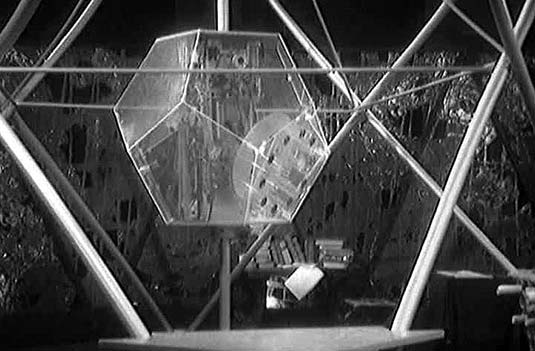 The Doctor didn't have much of a conscience about blowing up this crystalline computer
Source: BBC
This millennia-old mechanism, known as the Conscience of Marinus, was doubly a downer. For one thing, it was designed as a perfect arbiter of justice on the planet. Using a kind of digital telepathy, it was able to render the citizens of Marinus incapable of thinking corrupt or evil thoughts. But if the machine ever fell into the hands of a less civic-minded individual ­ one Yartek, say, leader of the alien Voord - it could turn the planet's people into helpless slaves.
But forget the Conscience's powers. Its design alone would give Earth engineers nightmares. Its operation depended on the titular five Keys of Marinus, which were scattered all over the planet. Insert them all into the machine just so and the Keys would grant you absolute control of the Conscience. But do it wrong and the computer would, er, explode – instantly killing you and all of your henchmen. Hopefully sysadmins pulled down good salaries on Marinus.
The Ultima machine

It doesn't take a supercomputer to give the Tardis crew trouble, either. In 1989, The Curse of Fenric saw Sylvester McCoy's Doctor travel back in time to World War II, where he ran up against the Ultima computer, a rough analogue of the real-world Enigma cipher machines and Colossus computer.
Ultima was a far cry from the mind-altering tech of the Conscience of Marinus, yet it was still a threat. Just for starters, it was booby-trapped with a canister of deadly gas that would detonate when the device decoded a particular message - a little parting gift for the Soviet commandos who were trying to steal it.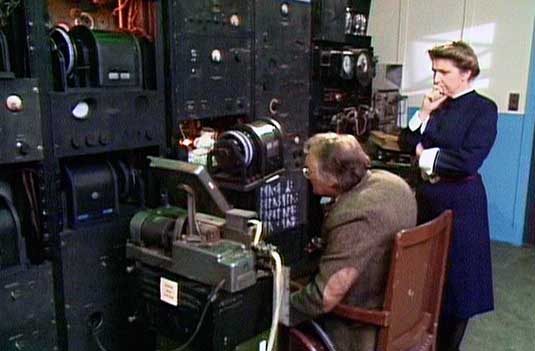 Even primitive computers are a curse for the Doctor
Source: BBC
Even more alarming, Ultima wasn't just good for cracking German codes. It also proved adept at deciphering an ancient Viking inscription, which turned out to be – what else? – a kind of antediluvian malware.
That primeval program, once run, freed the evil Fenric from the imprisonment that had held him since the third century - the Doctor's doing, naturally. Worse, this was one case where simply wrecking the computer wouldn't put everything right again. It's enough to make one wonder why computer science ever progressed past the 1940s.
Similar topics
Broader topics