This article is more than 1 year old
Google lobs another €450m at cool Finnish data centre
Super-efficient server farm to expand over the next few years
Google has said that it's planning to spend an extra €450m ($607m, £380m) on its data centre in Finland over the next few years.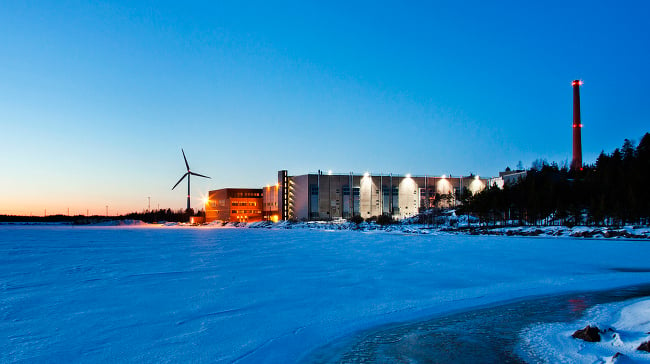 "As demand grows for our products, from YouTube to Gmail, we're investing hundreds of millions of euros in expanding our European data centres," Anni Rokainen, Google Finland country manager, said in a canned statement.
The Chocolate Factory has already sunk €350m into the one-time paper mill in Hamina in southeastern Finland, turning it into a super-efficient data centre using the Bay of Finland's seawater to cool the servers. The cold sea water is pumped through the facility and then cooled down before being returned to the ocean, a system Google claims is the first of its kind anywhere in the world.
The data centre currently employs around 125 people and Google said it would be looking to add to that number as it expands the data centre in the coming years.
Finnish Prime Minister Jyrki Katainen said IT investments were important to the country, given Nokia's decline and the weakness in its paper and steel industries.
"Finland needs more foreign direct investments in order to enhance our economy, growth and employment," he said.
"The government accepted the national investment promotion strategy last December. In the strategy, the ICT sector, including data centres, has been emphasised as one of the priority sectors. Therefore Google's investment decision is important for us and we welcome it warmly."
Finland, like other northern European countries, is a popular site for data centres that can take advantage of the cold weather to help with energy efficiency and environmental considerations.
Microsoft has said it will be investing over $250m in a new data centre in the country, while Russia's Yandex search engine is currently building a data centre in Mäntsälä in southern Finland. ®