As the Low Orbit Helium Assisted Navigator (LOHAN) team preps our Vulture 2 spaceplane for a quick paintjob, we're still mulling just how best to connect the aircraft's rocket motor heater to its external battery supply.
To rewind for those of you who may have inexplicably missed the LOHAN hot coupling excitement, we've got a space-grade Polyimide Thermofoil flexible heater which will prevent the rocket motor casing from catching a nasty chill as it heads stratowards: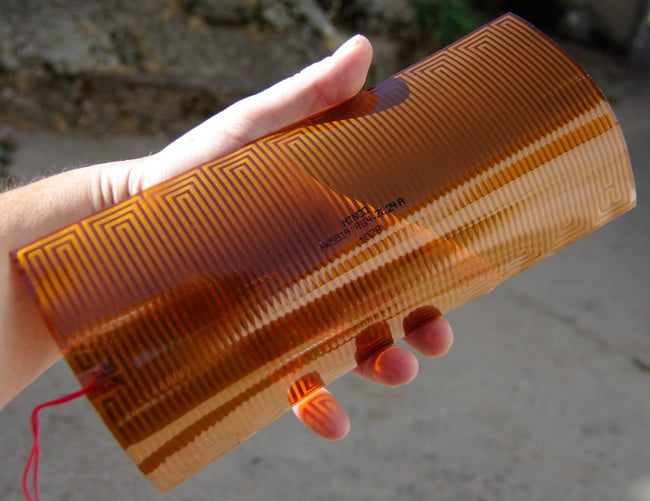 There's more on the motor toaster and initial testing here, which demonstrated the effectiveness of a layer of space blanket and heatshrink as we wrapped the whole shebang around an aluminium tube: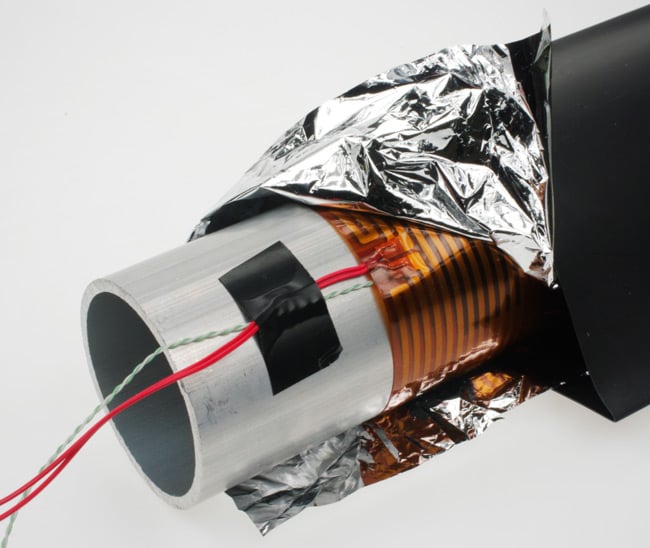 Well, we've now got the real Cesaroni 54mm motor case...

...and persuaded it to pose in an unclad state in the Vulture 2's rear fuselage: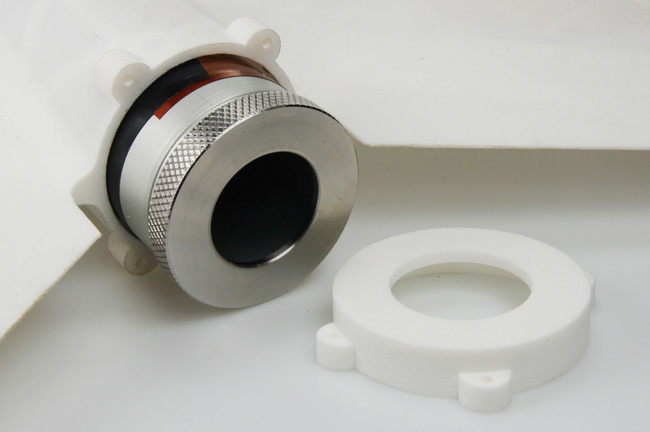 One big concern is that in the absence of air at altitude, the heater could melt down. LOHAN team members Dave Akerman and Anthony Stirk have experienced electronics overheating during their own high-altitude balloon jaunts, so we've launched a pre-emptive strike on the potential problem, in the form of a simple 12V aquarium thermostat: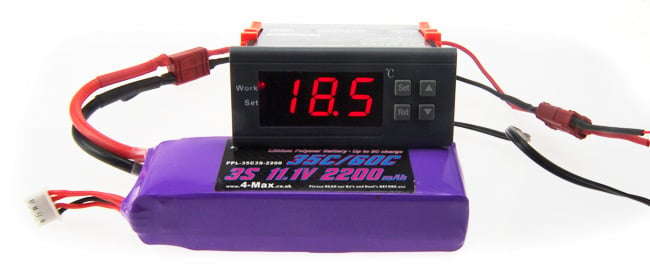 The thermostat weighs virtually nothing, and runs off the same LiPo battery as the heater, offering a temperature control range of -50°C to 110°C. It'll sit with the battery in the electronics enclosure of our fantastical flying truss, monitoring the temperature via a thermistor: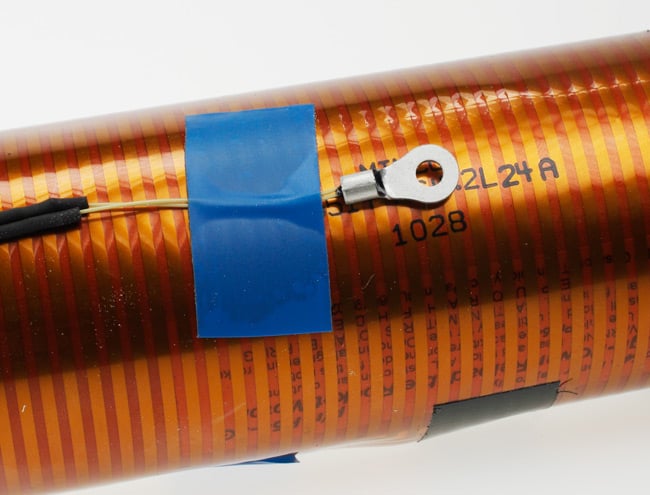 Here's the complete rig, with the heater sealed around the motor case: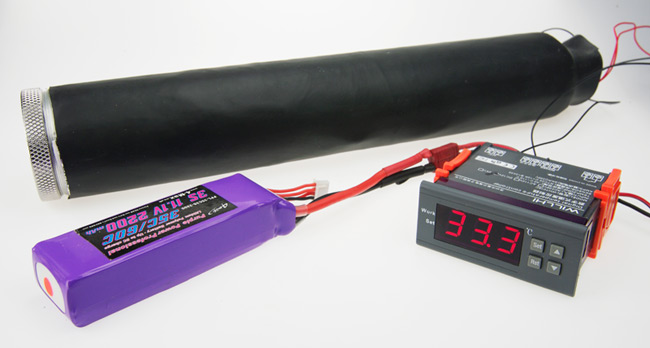 One unexpected bonus of the thermostat is that it'll cut the supply to the heater if the thermistor is disconnected. So, once the Vulture 2 thunders off the flying truss's launch rod, there's no chance of exposed 12V coupling cables shorting and provoking a LiPo inferno.
That said, we're still no closer to determining the best way to couple the heater to the aircraft. LOHAN fans have already weighed in with suggestions (summary here), and you'll recall that our own preference was for a magnetic solution.
Well, we managed to get hold of some miniature neodymium magnets with electrical tails, which quickly showed the plan didn't have legs since we could easily suspend the entire aircraft from just two of them.
Accordingly, we're reviewing your previous concepts and are, as ever, open to new ideas. Whatever we decide, we'll have to sort it sharpish, before wrapping the Vulture 2 paintjob. ®
---
Further LOHAN resources:
---