This article is more than 1 year old
RIIIGHT. Sysadmins: Have you ever even MET an overly suave IT guy?
Not to put the BOFH crew down, but unctuous ladykillers we're not...
System administrators don't figure a lot in the public imagination, other than as exceptionally dull weirdos or Jurassic Park's villainous Dennis Nedry and his "you didn't say the magic word" mantra.
More thoughtful depictions, like sysadmin-as-hero Randy Waterhouse in Neal Stephenson's Cryptonomicon, tend not to reach the public eye.
The Reg is therefore a little unsure of how to interpret a new intrusion into the public eye in the form of the "Overly-suave IT guy" meme, a sysadmin who manages to blend technology and innuendo, as you can see below.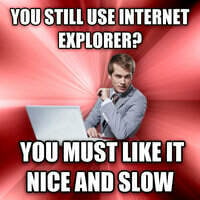 There are plenty more, some NSFW, here, although the quality quickly tails off.
Another sysadmin-related trope doing the rounds is a deck of "sysadmin trading cards".
Here's one of the 11 cards, the collection of which can be found here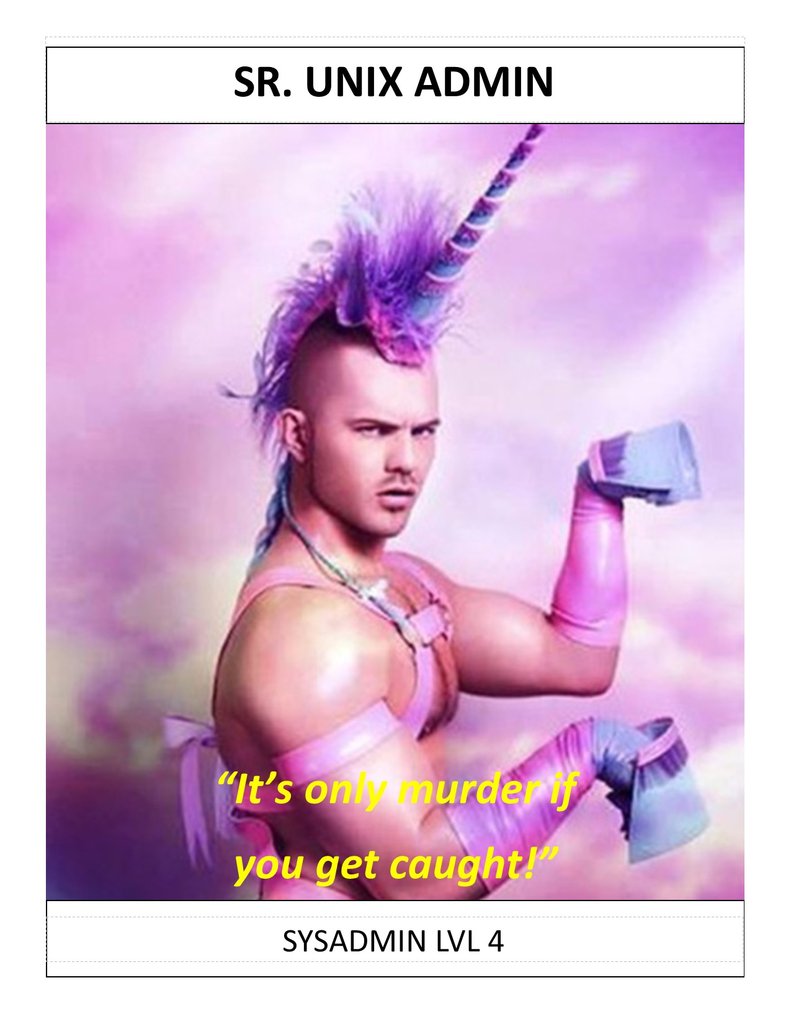 There's a lot more hair - facial and body - in the rest of the deck, so much so we think some of the sysadmins would fit right in as members of Spinal Tap. Some of the cards make decent jokes, too. The NetApp admin, for example, "stores bits in places you can't even imagine." You may not want to know what the Splunk admin wants to do with your logs.
The Reg is keen to know what you, dear readers, make of either collection. Are you ROTFLOL at the in-jokes? Or did you just fire up the cloud-hosted, heavily-anonymised, low orbit ion cannon virtual machine you use when it's time to show the world how real syasdmins respond to negative stereotypes?
Do let us know in the comments. ®