This article is more than 1 year old
Wanted: IT world domination. Can Spiceworks succeed?
Rethinking the social network as a guild
Analysis Spiceworld 2013 Austin, Texas-based Spiceworks used the opening keynotes of its 2013 user conference – Spiceworld – to challenge all rivals. The challenge wasn't as overt as walking up to Zuckerberg with an iron glove, slapping him across the face and casting it upon the ground, but a challenge was made nonetheless. LinkedIn brass especially should currently be experiencing sleep disruptions.
Spiceworks has always been more social network than software. 2013's announcement, however, is the first real innovation in social networking since SixDegrees.com pioneered the modern social networking model.
Beginning with a business model
The SixDegrees social networking model (used by Facebook, Twitter and so forth) is planet-wide and one centimeter deep. It is a massively horizontal thing that tries to pull in so broad a user base as to eventually encompass the entire world.
In doing so, these social media companies try to be all things to all people, running into real-world issues of how to monetize user bases without alienating them and driving them away. SixDegrees social networks strive first for users, then IPO (badly) and only then seek a business model and stable revenue stream.
Spiceworks has chosen a different social networking model. Theirs is a far older, vertically integrated model known to those of grey hair as a guild.
Spiceworks is focused on IT. More specifically it is focused on IT practitioners. Not CIOs, not CEOs, but sysadmins, developers, networking types, storage wranglers, helpdesk operators and so forth. These individuals are the primary product it sells, and they happily go along with it.
Spiceworks provides an application that is of use to these coalface IT workers. It sells advertising space and charges vendors for the ability to represent themselves in the community.
Want to put a couple of support, marketing and/or sales people inside the increasingly active community to answer questions and do proper content marketing? Pony up the cash. For a fee Spiceworks will also run surveys across its user base, or invite select Spiceheads to be part of Spicepanels (late beta stage user testing with the aim of getting high-quality feedback).
Spiceworks doesn't stop there; in the works is the ability to help vendors with various types of content generation. If Spiceworks can't do it in-house, it is beginning to establish business ties with companies that can.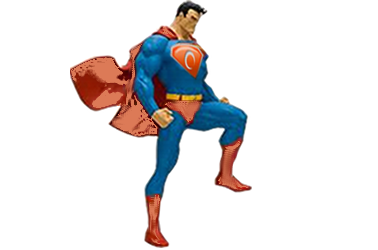 Last year, Spiceworks posted a profit. Slides about their financial well-being were conspicuously absent from the keynotes this year, however, last year CEO Scott Abel said the company would investing heavily in growth during 2013 and that it might go into the red. Given the growth that it has shown in the past year, I'd say it was worthwhile.
Big playing field
Spiceworks' calculations say that there are approximately 13 million IT practitioners worldwide. Spiceworks estimates it will have a user base of approximately 4.5 million by year's end. While it might look like they've started to get to that level of market penetration where things start to slow down drastically, the opportunities for growth have only begun to be discovered.
In addition to flogging the coalface admins as a product to be monetized, the relationship that Spiceworks has with vendors of various sorts is equally valuable. In talks with vendors, coalface admins and Spiceworks brass it seems that there is growing demand for Spiceworks to do exactly this.
Coalface admins
The modern IT landscape is – broad strokes here – broken down into only a handful of categories. Coalface admins are often divided into Small and Medium Businesses (SMBs), Commercial Midmarket (CM), enterprise and government. When discussing coalface admins we are typically talking about those who work for a company in another industry, rather than IT providers themselves. This has been Spiceworks' target market (and product) since inception.
Managed Service Providers (MSPs) are the first category of IT vendor. MSPs can range from small shops like your humble scribe's own eGeek Consulting to megaliths like Accenture. Cloud Service Providers (CSPs) also cover the whole gamut of sizes.
Value Added Resellers (VARs) shift boxes and software, providing their value-add ranging from warranty services all the way through to full-on MSP or CSP-like services. Distributors (disties) are the local warehousing and distribution facilities that buy directly from the manufacturers and sell on to VARs.
Any individual IT company can fall into one or many of these categories. eGeek, as one example, would count as a VAR, and MSP and a CSP. eGeek also does tech marketing.
We're about as far from the traditional "Lies as a Service" marketing as you can possibly get – indeed, we're hired on because we tell the unreserved truth in an industry enamored of hokum, misdirection and benchmarketing – but we still have the same basic need for finding clients as the traditional marketing types we so cavalierly mock.
A good part of what we do is freelance content generation; blogs, podcasts, webexes and so forth. The sort of thing that – traditionally – has been an entirely word-of-mouth affair. For those counting that makes us coalface IT practitioners, VAR, MSP, CSP, marketing and content generation. If we could work in developer, manufacturer and distie we'd have covered the entire industry. It does, however, allow us insight into where Spiceworks really starts to get interesting.
Taking after Cisco
Selling me, as a coalface administrator, to a vendor has some limited value. Enough to build a business on, but it's only the beginning. As MSP and CSP we need to sell to other coalface administrators who might need my skills. We also need to find marketing resources to sell our services to companies outside the IT field, which means that suddenly Spiceworks can sell its relationship with these categories of vendor out to other companies.
As a VAR we need disties, which is yet another set of network connections required and another possible avenue of monetization. Disties don't treat smaller VARs particularly well, so Spiceworks even has the unique opportunity to help smaller VARs bargain and operate collectively, a service the IT industry sorely lacks.
In addition to all of this there are raw B2B connections that could well be monetized. A startup like Proximal Data is a great example. Here's a company whose product makes products manufactured by other companies better. Synology is a great example; it makes high availability (HA)-capable NASes that (from experience) can support a lot more virtual hosts if those hosts also have Autocache installed. Swap out Synology for Western Digital or various flash peddlers and you start to see where I'm going with this.
This type of B2B is exemplified in the concept of "The Connector" in Malcolm Gladwell's The Tipping Point. It is also the bulk of the services eGeek offers to its tech marketing clients, so I know there's good money to made in "monetising one's Rolodex."
Spiceworks's play is that it is well on their way to owning the "social" stack for an entire industry. If you want to sell to coalface admins, you go to Spiceworks. If you want to cozy up to VARs, MSPs or CSPs you also go to Spiceworks.
If you want to find business partners, marketing companies, content creators, disties, developers and so on then you still go to Spiceworks. It is becoming the glue that binds the IT industry together.
Valuable? Hell yes. Consider for a moment that once the company has cut their teeth on the IT industry it can turn around and start implementing similar vertically integrated social networking techniques to any industry they want. I'd give my left testicle for shares in Spiceworks right about now; their IPO is going to be amazing.
This is still only the high-level view. I will discuss how Spiceworks intends to pull this off within the IT industry – and why I'm excited about a company that is a direct threat to my own business – in my next article. ®