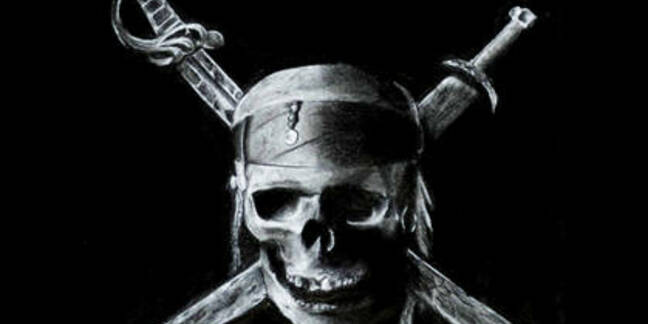 Blocks and Files Tech titan bosses like John Chambers, Meg Whitman and Joe Tucci often deliver tributes to their employees when reporting quarterly business results. Yet they lay employees off. NetApp says it's a great place to work, and lays people off. Chambers lays thousands off and gets a pay rise. This leaves a faintly sour taste in the mouth.
If your staff are so valuable to you, we say to a chief exec, how come you can fire some of them and get a pay rise? Well, when companies are looking to placate investors, it's often the payroll where they look for savings – and most of the time, they start at the bottom or go for the lower middle.
CEOs are trying to square a circle but they are constitutionally unable to do it, because their fate is separate to those of their troops.
The word "troops" is a good metaphor for employees in a mature company; that is, a company beyond its startup phase. In the military the commanders of soldiers in combat often do (and should) go into combat with their men. They take the same risks of injury or death and every soldier in the unit engaged in combat is in it together. They fight together, they help each other and they die together.
This is like a startup, in that if the startup fails then everyone suffers by losing money and their jobs. Look at Starboard Storage and Nirvanix. Jobs lost; share options worthless, customers disappointed, investors out of money. Everyone gets a dose of the bad news.
But bigger military units like regiments or brigades are not led into battle by their commanding officers. The leaders, the generals and their staff officers, the REMF* people, are not in the front line and don't risk their own lives and limbs. They get rewarded if they win battles – which, almost necessarily, means some of their soldiers get injured or die.
So it is with mature companies. The CxO grade staff talk about teamwork and valued employees, but they are in business to win business battles; they fight marketing wars, and there are business casualties along the way: laid-off employees, fired under-achievers, disposed human resources.
So next time a CEO sends his or her warm and sincere employee appreciation note your way, understand its limits. You and the CEO are not in it together. You can be laid off in an instant if the CEO decides the business needs to sacrifice you. Look after number one and put limits on your loyalty to the business. Capitalism is ruthless and you are a human resource to be exploited, one amongst many.
Many articles, both journalistic and scholarly, suggest that CEOs are often sociopaths or psychopaths.
Here's a quote: "Capitalist positions of leadership offer power, autonomy, command, and status — a perfect battlefield for the ambitious and ruthless to compete."
Here's another: "The hallowed halls of business have more than a fair share of successful psychopaths, many of them CEOs and top executives, research shows."
The next time you feel a warm glow of appreciation coming from your CEO, remember: the head that wears the crown also controls a hand that can hold a dagger. You could be stabbed in the blink of an eye by a CEO who then gets rewarded for laying people off. In it together? Don't ever believe that. ®
Bootnote
* Rear Echelon Mother F*ckers. As Full Metal Jacket had it, the guys "in the rear with the gear", i.e. not on the front line. So now you know.
Sponsored: Webcast: Simplify data protection on AWS