Right royal rumpus over remote-control 'RoboRoach'
Insect command via mobile phone: Proper science or animal cruelty?
---
The makers of a cockroach electronic "backpack" which allows humans to control the movements of the insect via a mobile phone have unsurprisingly come under fire for what some see as a pseudoscientific way to mistreat animals.
Backyard Brains' "RoboRoach" is a $99.99 Kickstarter-funded project, described as "an innovative marriage of behavioral neuroscience and neural engineering".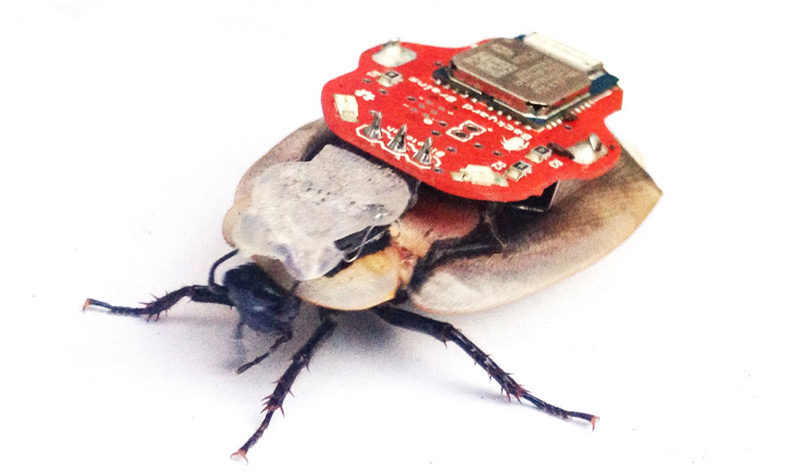 Backyard Brains co-founders Greg Gage and Tim Marzullo hope that RoboRoach - and other projects such as the "SpikerBox" bioamplifier, which offers the chance "to hear and see spikes (i.e. action potentials) of real living neurons in invertebrates" - will encourage kids to get involved in neuroscience at an early age.
The RoboRoach blurb explains: "The backpack we invented communicates directly to the neurons via small electrical pulses. The cockroach undergoes a short surgery (under anesthesia) in which wires are placed inside the antenna. Once it recovers, a backpack is temporarily placed on its back.
"When you send the command from your mobile phone, the backpack sends pulses to the antenna, which causes the neurons to fire, which causes the roach to think there is a wall on one side. The result? The roach turns!"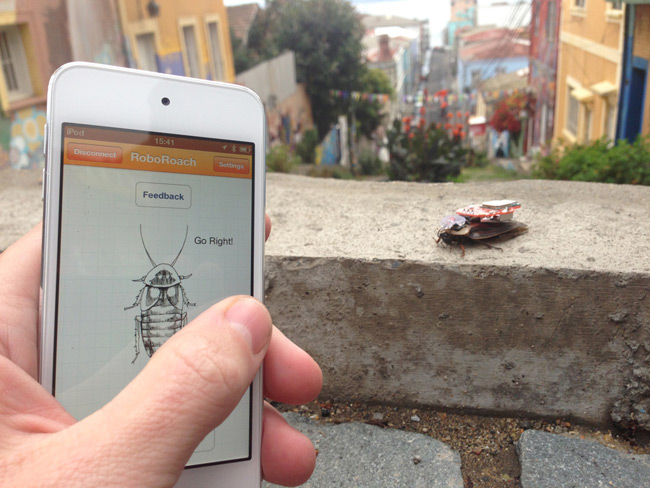 The surgery in question involves sticking the roach in ice water, then sanding the pronotum (waxy shield covering head), gluing on the backpack, inserting a ground wire in the thorax, trimming the antennae and inserting an antenna electrode into each remaining stump.
Although Backyard Brains insists the ice water "anaesthetic" is "to avoid the risk of the cockroach experiencing pain", critics aren't impressed. Jonathan Balcombe, an animal behavior scientist at the Humane Society University in Washington DC, called the claim "disingenuous", elaborating: "If it was discovered that a teacher was having students use magnifying glasses to burn ants and then look at their tissue, how would people react?"
Bioethicist Gregory Kaebnick described RoboRoach as "a way of playing with living things", similar to the Harry Potter "Imperius Curse".
Michael Allen Fox, professor of philosophy at Canada's Queen's University, said of Gage and Marzullo: "They encourage amateurs to operate invasively on living organisms", and "encourage thinking of complex living organisms as mere machines or tools".
Backyard Brains' "Ethical Issues" statement concedes such experiments "are not philosophically perfect and without controversy", but says of RoboRoach: "Investigating neural circuits with electrical microstimulation has a rich history going back more than 150 years. Using this tool to study electrical excitability of neurons, adaptation times, and neural interfaces will help create the next generation of neural engineers, scientists, and physicians to tackle the very real problem of finding treatments to neural diseases."
This doesn't cut much ice with objectors, though. Gage admitted the company had received emails "telling us we're teaching kids to be psychopaths". ®