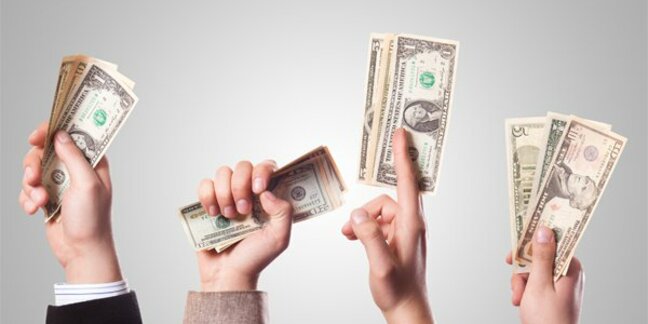 FoundationDB, the database startup cooking an ACID*-compliant NoSQL, has caught the eye of investors.
The company announced today that it had landed a first round of VC funding, $17m in Series A, from investors Sutter Hill and CrunchFund.
The money will be used to fund expansion in sales and marketing, engineering and support for existing customers.
FoundationDB chief executive Dave Rosenthal – The Reg first spoke around the same time last year – said in a statement: "We see the future of database technology as combining the scale and distributed architecture of NoSQL with the power of ACID transactions.
Sutter said in a statement that it had overcome its initial scepticism about the company's claims. The VC operation has turned, literally, into a paid-up believer.
Until now, only the pure-play NoSQL players have been landing the venture dollars.
MongoDB, which sells and supports the MongoDB document store, landed $150m last month, bringing its total venture stash to $231m since it opened its doors in 2007.
The October money was reportedly the largest ever amount put into a database startup.
MongoDB's money came from new investors Salesforce and Altimeter Capital and existing investors Intel Capital, Red Hat, NEA, Sequoia Capital and T Row Price.
Before that, this summer, Cassandra NoSQL provider DataStax and Couchbase, backer of the Couchbase document store, raised $45m and $25m respectively.
Founded in 2009, FoundationDB came to attention with a "soft alpha" in 2012 that drew the kind of developer attention that booted it up the rankings of Hacker News.
ACID compliance is something many in the NoSQL community have willingly sacrificed for scale and new data types. ACID, though, is a core capability in relational databases, something that has made databases based on this feature from Oracle, SQL Server and IBM's DB2 family safe enough for businesses.
In another departure from NoSQL, FoundationDB also supports different data models as opposed to having one NoSQL database per data type. The startup supports graph, document, key-value, SQL and other data types through its open-source based layers. ®
* The ACID principles:
Atomicity - a transaction is all or nothing
Consistency - only valid data is written to the database
Isolation - pretend all transactions are happening serially and the data is correct
Durability - once a transaction enters the database, it is permanently preserved through the use of logs
Sponsored: Webcast: Ransomware has gone nuclear