Microsoft's Internet Explorer (IE) has a new chief - the exec who has led the company's Windows Phone rebirth for four years.
Joe Belfiore, Windows Phone program management and design vice president since early 2009, tweeted today that he's added responsibility for IE and Windows UX ("user experience") to his "next role focused on "phone/tablet/PC".
Belfiore stressed he won't be leaving development of Windows Phone.
"I'm still doing Phone work," he tweeted.
Belfiore's LinkedIn profile doesn't yet mention the work in IE, but describes his heavy lifting on Windows Phone. The Microsoft exec is:
Responsible for the design, planning and feature set of Windows Phone, starting from Microsoft's "reset" of their Windows Mobile business with Windows Phone 7.
His background includes a stint as vice president of the defunct Media Center and as general manager of the Windows XP user interface.
Belfiore takes over from former IE chief Microsoft vice president Dean Hachamovitch, who is moving to a unspecified role within Microsoft.
Hachamovitch oversaw different releases of IE, taking Microsoft's browser from a black box to a proprietary piece of software that's more standards-compliant.
Those changes were in response to the rise of Firefox and Chrome, and saw IE development re-started.
At the same time, IE's JavaScript and web-page rendering were sped up.
Hachamovitch joined Microsoft in 1990, working on different versions of Microsoft Word and Microsoft Office for Windows and Macintosh.
Belfiore's move comes under Steve Ballmer's summer corporate reorganisation which broke up existing product groups and reporting lines to foster innovation.
everyone asking: I'm still doing phone work, just adding IE & Windows UX as part of my next role focused on "phone/tablet/pc". #notgoodbye!

— joebelfiore (@joebelfiore) November 13, 2013
That saw Belfiore's boss Terry Myerson, who'd led the Windows Phone division, shifted to become vice president of the new Operating Systems group.
Myerson's group is responsible for building the software platform and "experiences" in Windows, Windows Phone and Xbox systems.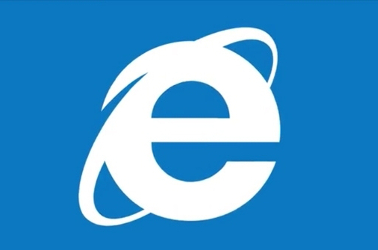 The new-look Internet Explorer logo - that whole 3D effect thing is so 2000s...
IE had been a unit within the old Windows group and Hachamovitch was a close ally of former Windows group vice president Steven Sinofsky, who left suddenly in November 2012.
The changes suggest a downgrading of the focus on the PC as the target for new versions of IE and rise of importance of devices.
It points to an effort to integrate IE with devices blurring the line with the operating system and making IE more the devices web chrome and web rendering engine. Also, it's further evidence of a move by Microsoft to move to a single code base across any and all devices running Windows.
That work had already started in Windows Phone in 2011, when IE9 came to the Mango update. Mango used the same IE9 code base as the desktop version of IE9, meaning Windows Phone no longer used its own subset of IE.
Since Mango, there has also been code convergence between IE on PC and tablet, with IE11.
The challenge now is to bring Windows Phone and Windows device code together.
This could cause anxiety for IE devs used to the PC. Last time Microsoft de-emphasised IE's development was in the early 2000s, fresh from crushing Netscape and with a Windows hegemony that lent its browser more than 90 per cent market share.
Microsoft's chiefs actually concluded there was no more work to do on IE and determined there would be no more development on standalone IE. Instead, IE's development would be merged with Windows.
During that gap, Netscape morphed into Firefox while Google developed Chrome, forcing Microsoft to restart IE's development and begin the standards catch-up. However, the market-share rot had already set in and IE has not recovered its once-towering position. ®