This article is more than 1 year old
SPACE, the FINAL FRONTIER: These are the images of the star probe Cassini
Its 20-year mission: To boldly go where no robot of man has gone before
OK, we don't have starships yet. But on some days a space enthusiast can smile anyway - on a day like today, when NASA releases new and tremendously cool photos, in this case from the probe craft Cassini - now nine years into its twenty-year mission to survey the strange new worlds of the far-flung Saturnian system.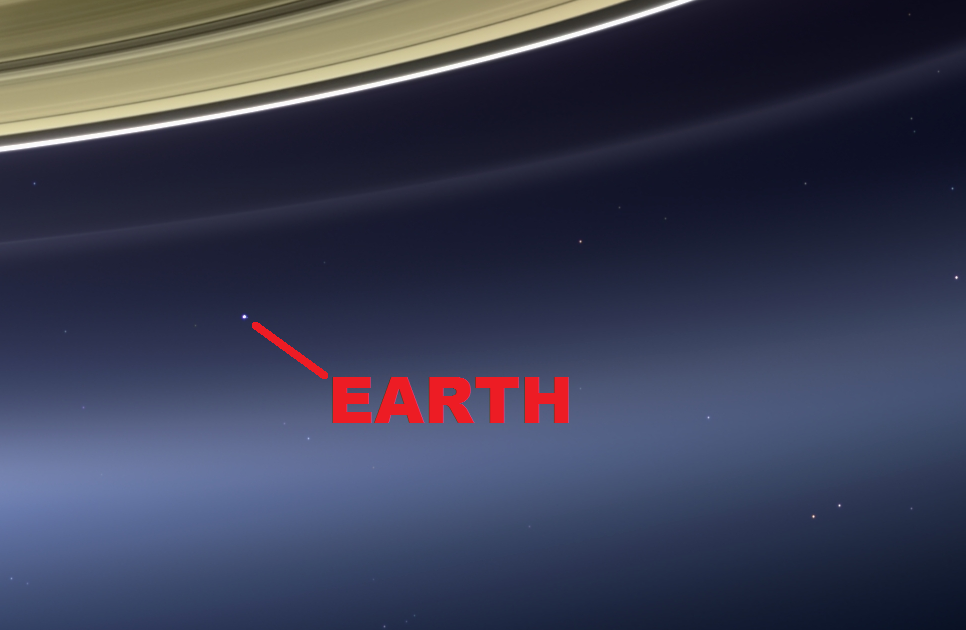 Home
The images were taken back in July, when everything lined up just right for Cassini to get pictures of mighty Saturn and its magnificent rings backlit by the Sun - and, as an added bonus, the inner-system planets Mars, Venus and our own Earth were in the snaps too. Normally, pics of mother Terra from so far off are rare as tasking them generally risks pointing sensitive cameras at the Sun and damaging them. In this case, the protective bulk of Saturn gave the Cassini lensmen full, er, scope for their talents.
Since then, the darkroom lads and lasses at NASA have been hard at work stitching and cutting - anticipated previously by some gifted amateurs - to produce the definitive collection.
According to the space-agency pic wranglers:
Cassini's imaging team processed 141 wide-angle images to create the panorama. The image sweeps 404,880 miles (651,591 kilometers) across Saturn and its inner ring system, including all of Saturn's rings out to the E ring, which is Saturn's second outermost ring. For perspective, the distance between Earth and our moon would fit comfortably inside the span of the E ring.
"In this one magnificent view, Cassini has delivered to us a universe of marvels," enthuses Carolyn Porco, Cassini's justifiably chuffed imaging team chief at the Space Science Institute in Colorado.
Cassini was launched in 1997 and NASA hopes its plutonium generators will keep it operational in the Saturnian system until 2017 at least. Not only did the craft carry the Huygens lander to its fateful setdown on enigmatic Titan, Saturn's mighty patio-gas ice moon - home to the liquid hydrocarbon Sea of Krakens - it has also found entirely new moons and made literally hundreds of other fascinating discoveries.
It's hats off and pints upraised to Cassini, we say here on the Reg space desk: keep the good stuff coming. ®