This article is more than 1 year old
TOQ of the TOWN: A second screen for the second screen. Third screen?
Get your mitts on the Mirasol wristputer from December
Qualcomm's Toq smartwatch – something of a vanity project for the company's display division – will go on sale on 2 December direct from the mobile processor giant's website.
On the day, Android smartphone owners will be able to order a Toq for a whopping $350 (£217).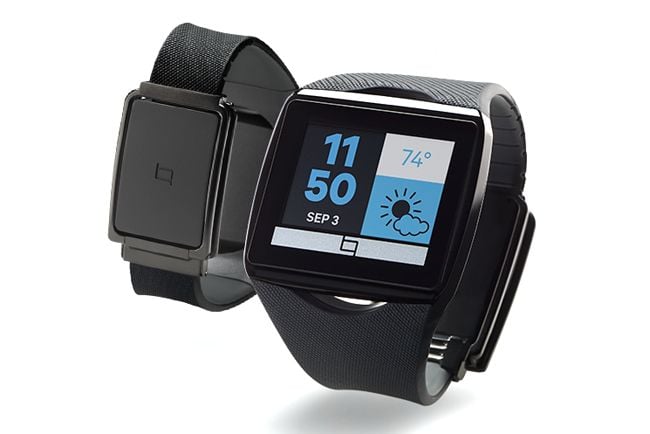 Qualcomm began talking Toq back in September, pitching the Bluetooth-connected accessory as an always visible - the screen doesn't turn off - notification-relaying second screen for your handset. It also doubles up as a music playback remote control.
Qualcomm's interest here is the display tech: Toq is a showcase for its Mirasol sunlight-readable colour e-paper tech. Mirasol is a transflective display: light comes in through the front of the screen, is reflected off the back surface and out again to illuminate the pixels.
Not enough incident illumination? There's a front-mounted light for that.
The Toq has integrated wireless charging, and Qualcomm claims the battery will last "multiple days" between charges.
Impressive stuff, but the likes of Pebble, Metawatch and Samsung needn't worry – at least, not for the time being. Qualcomm admitted a couple of months ago that Toq will only be made available to ordinary punters in limited quantities: it's not interested in slugging it out in the consumer market with existing players or Apple, should the fruity firm ever release a wearable device.
No, what Qualcomm really wants is a third-party firm to come forward and offer to buy or license the product and then buy lots of chips and Mirasol screens. ®