The Mind of Evil

Now this is more like it. This is a scheme with potential. Take control of the hardened inmates of a maximum security prison, turn them into a mercenary force that can then steal a so-powerful-they-bannded-it nuclear missile and HOLD THE WORLD TO RANSOM. And as if that weren't sufficient, how about hypnotising a sexy, young lady Chinese soldier to murder an American diplomat holding US-PRC peace talks and PLUNGE THE WORLD INTO WAR.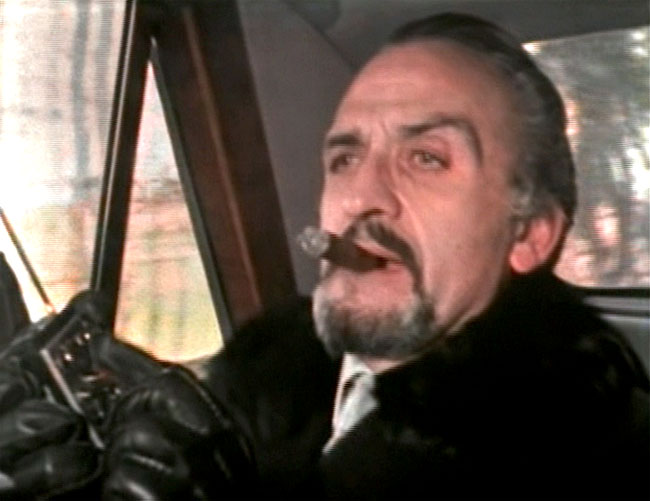 Mind of evil, cigar of Havana
Source: BBC
Such a good plan. Two good plans, in point of fact. If only one didn't rely on the use of a dodgy alien brainwave-gobbling parasite to get the Master into Stangmoor Prison in the first place, and UNIT hadn't proved quite so good at gunning down rioting crims, it might just have worked. Ah well, back to the drawing board...
The Daemons

The first sign the continued failure to overcome the Doctor's interference was beginning to get to the Master? Four masterful plots counfounded - five if you include all that stuff with kidnapped soldiers from Earth's many wars - and the black-clad, beard-stroking villian is clearly starting to get desperate. How else can you explain posing as a vicar and getting up to the neck of his cassock in Black Magic all in a bid to wake the ancient god of see-through toilet paper, Azal.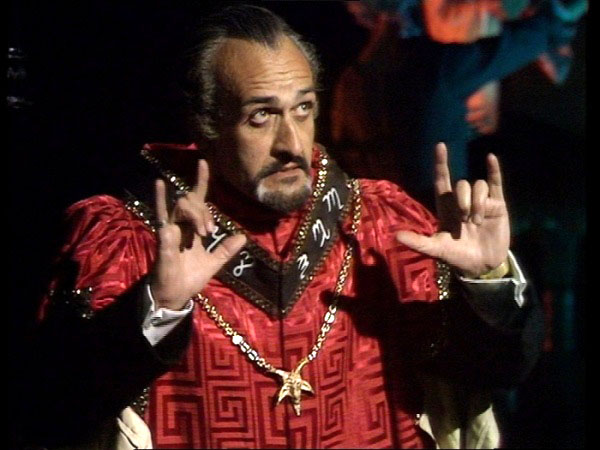 Six-six-six, the number of the beast. Hell and fire were sworn to be released, etc, etc
Source: BBC
The demon, you see, is actually an alien whose miniaturised spaceship is buried inside a nearby Neolithic longbarrow. Awakened from his suspended animation slumber for a final time, he will weigh humanity in the scales of civilisation and deem them worthy - or not - of destruction. Hmmm. As the Doctor himself would say many, many episodes later: "You couldn't hang a hat on that."
But the Master is, at last, apprehended - "Why couldn't he say caught?" - by UNIT and carted off at gunpoint. The Brigadier, offered the chance to dance with one of his fellow officers - it's a man's life in the army, apparently - gets to reveal he'd rather have a pint.