Cue the traditional fanfare of trumpets and thunderous drumroll as we reveal today the winner of our ultimate cuppa showdown.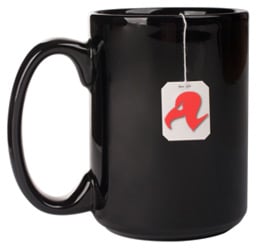 This cha-tastic adventure – the aim of which was "not to examine the hundreds of possible tea type/brewing permutations, but rather establish a set of basic rules which can guide the uninitiated towards chai nirvana" – kicked off back in February, when we asked readers for their personal preferences as to just what constituted the pinnacle of tea perfection.
The huge response made it clear we'd have to draw up a shortlist of teas for testing and establish a brewing methodology.
Regarding the latter, a reader poll determined:
Tea format: Teabag
Mug or cup: Mug
Pre-warm mug: Yes
Brewing time: 4 minutes
Milk: Yes
Milk type: Semi-skimmed
Milk in mug before or after tea: After
Sugar: No
We then asked our tea-swilling experts to nominate readily available teabags which could be sourced in Brit supermarkets.
Here are the 12 teas which obtained the most thumbs up...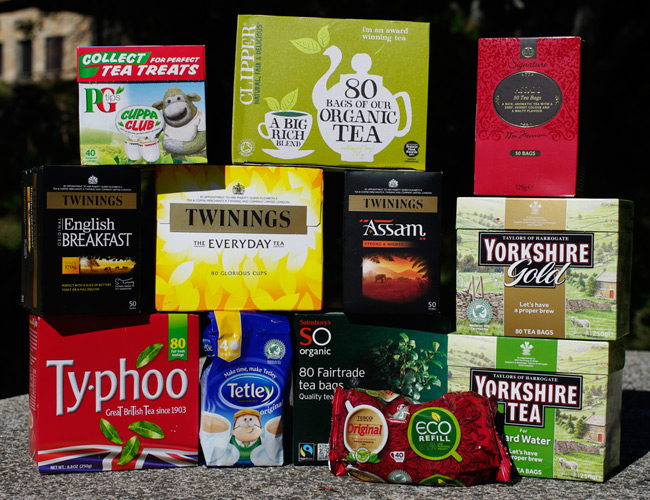 ...and you can click on the snap for a bigger image of (from top row, left to right)...
PG Tips
Clipper Organic
Morrison's Assam
Twinings English Breakfast
Twinings Everyday
Twinings Assam
Yorkshire Gold
Typhoo
Tetley Original
Sainsbury's Organic
Tesco Original
Yorkshire Tea for hard water
In case you're wondering just what difference there is between the Yorkshire Gold and Yorkshire Tea for hard water, we sought clarification from Bettys & Taylors of Harrogate Limited. They told us:
The art of producing a good tea is in the blending. Our tea buyers taste and assess our teas in hard and soft waters. The teas that taste best in hard water are then blended separately for our Hard Water blend. We buy only the best teas from Africa, Assam and Sri Lanka, that produce a strong and refreshing cup of tea. Generally, the African teas produce a brighter tea with a brisk flavour when made using hard water.

Our famous blend of Yorkshire Tea is based on a recipe created by our founder, Charles Taylor, who used to blend different types of tea to suit local water variations. Hard water areas affect the taste and appearance of tea. Our Yorkshire Tea has been especially blended to suit most water areas, but if you live in an area with very hard water, you will find Yorkshire Tea for Hard Water or Yorkshire Gold for Hard water makes an even better cup.
So now you know.
Onwards, then, with the final showdown. We had intended to have the Low Orbit Helium Assisted Navigator (LOHAN) team do the tasting, when they were over in Spain in September. However, there just wasn't enough time between wrangling spaceplanes, testing doomsday boxes and rescuing stranded playmonauts to stick the kettle on.
Happily, though, there are enough hardened tea-drinking expats hereabouts to assemble a second crack team, comprising artist Elinor Evans, plus mum and dad Suzanne and Huw. Elinor's nippers Cordelia and Olivia (left and right) were also on hand to keep tabs on the scoring: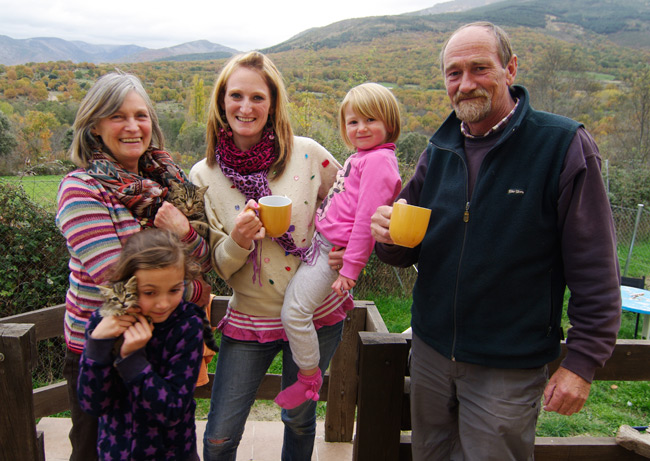 Between the three of them, Elinor, Huw and Suzanne have racked up years of serious cha-swilling, although I advised Suzanne to "keep your preference for Earl Grey to yourself", lest she fall victim to a pasting from the snarling Reg commentards, whose opinion of namby-pamby perfumed brews is well-documented.
Elinor's tipple of choice is PG Tips according to the building site formula, ie, so strong you can stand a spoon up in it and doubling as paint stripper.
Huw, meanwhile, didn't offer up a fave, restricting himself to pouring scorn on Earl Grey, and expressing satisfaction that it wasn't among the contenders.
So, once we'd assembled the necessary kit last Friday, comprising a decent electric kettle, a timer, a measuring jug for the milk, a couple of 275ml mugs, and water from the local fountain...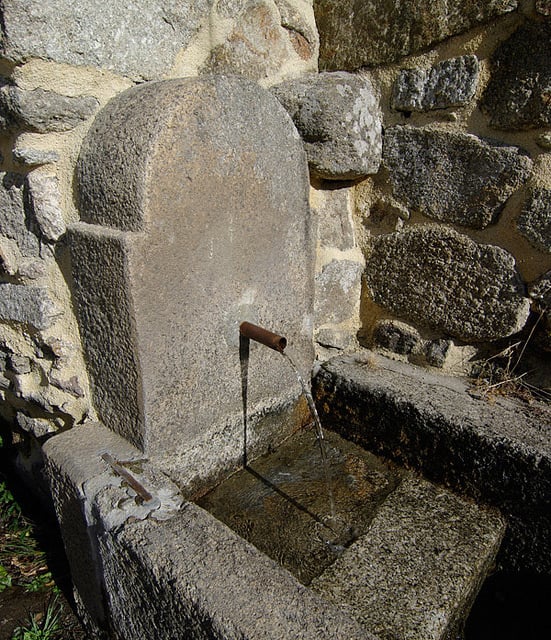 ...and enjoyed an excellent fish and chips lunch to establish the required authentic British atmosphere...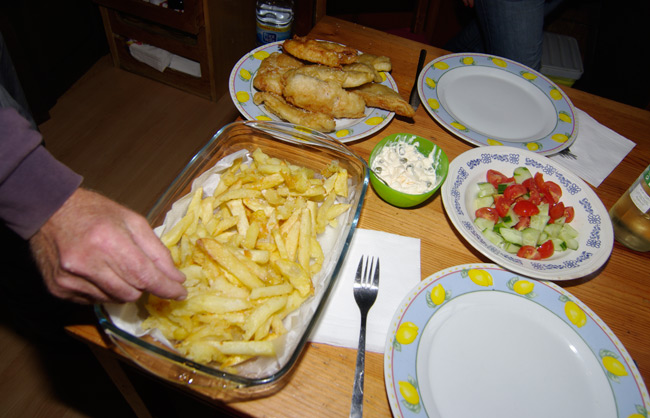 ...it was down to the job in hand.
I handled the brewing, according to the aforementioned methodology. The teas were selected at random for the blind test, and each bag was given a quick stir as the boiling water went in, then a squeeze before extraction after four minutes. 30ml of milk completed the process.
Our panel made a tentative start to the scoring, revising their first results as subsequent brews enabled comparison. After six mugs, the team took a 15-minute biscuit break, having been heartlessly deprived of the pleasure of dunking during the tasting.
Suitably fortified, they attacked the remaining half dozen teas. After three hours, the final, somewhat surprising, results were in:
| | Elinor | Huw | Suzanne | Total |
| --- | --- | --- | --- | --- |
| PG Tips | 6 | 7 | 6 | 19 |
| Morrison's Assam | 6 | 5 | 7 | 18 |
| Yorkshire Tea (hard water) | 7 | 5 | 7 | 19 |
| Tetley Original | 4 | 6 | 8 | 18 |
| Sainsbury's Organic | 5 | 8 | 9 | 22 |
| Typhoo | 8 | 8 | 9 | 25 |
| Twinings Assam | 9 | 4 | 7 | 20 |
| Twinings Everyday | 6 | 7 | 5 | 18 |
| Tesco Original | 8 | 8 | 8 | 24 |
| Yorkshire Gold | 6 | 5 | 6 | 17 |
| Twinings English Breakfast | 7 | 4 | 6 | 17 |
| Clipper Organic | 8 | 8 | 8 | 24 |
Provocative stuff. As is to be expected, given that our readers selected the contenders, there's not one bad tea here. Of course, the results are subjective, but we'd suggest that our winner shows you don't need to go to too much trouble or expense to get a decent cuppa.
It was perhaps a little unfair to throw both Yorkshire Gold and Yorkshire Tea for hard water into the arena while using a single source of water, but round here we're unable to get H2O so hard you can drive nails with it. Perhaps readers with access to such liquid might like to give both teas a go, and let us know.
Similarly, we'd like to invite the tea lovers among you to repeat our test, and give us the results, to broaden our tasting base. At the very least, try out the top three, all of which offer a highly plausible cup.
Right, time to stick the kettle on...®