.GIF Retired teacher Bruce Mellin in the US has snapped a few shots of comet ISON on its way towards its potential doom or glory at solar perihelion later this month.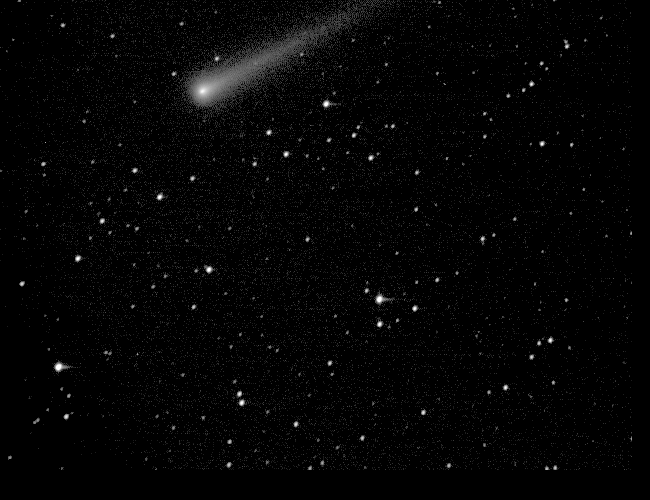 Using the Harvard-Smithsonian MicroObservatory's "Donald" remote robo telescope in Arizona, Mellin grabbed some low-res images of the comet, which the Harvard-Smithsonian Centre for Astrophysics then turned into an animated GIF movie.
The very short cartoon flips between two separate 60-second exposures of the brightening space rock, which is currently visible, with some help from 'scopes or binoculars, in the Virgo constellation.
ISON will reach its closest point of approach to the Sun on the 28th of November, assuming that increasing heat hasn't already caused it to come to bits by then. If it does manage to hold together, it could become visible to the naked eye in dawn skies in December as gas jetting from its nucleus - more accustomed to the frosty ambience of the Oort cloud than conditions well inside the orbit of Mercury - illuminates the night sky. It may be the greatest comet in a hundred years, or another disappointment: nobody yet knows.
Recently, boffins have become increasingly concerned that ISON might not even make its rendezvous with the Sun, as there have been signs that its nucleus could have broken up already. However, the signs could also indicate some other normal stuff that's to be expected of a comet on its way to a close pass of just 720,000 miles (1.2 million kilometres) shy of the Sun, in which case, the celestial event will be brightest in the sky next month. ®
* As any fule kno, the "g" in gif is pronounced as "j" according to the man who designed it. President Obama and others are members of the hard-line resistance to this idea.