Dialling in a performance
The Muirhead that Derbyshire namechecks was a Muirhead-Wigan D-690 decade oscillator. It was more precise because the desired frequency could be generated by clicking through an array of rotary switches for multiples of thousands, hundreds, tens and units of frequency.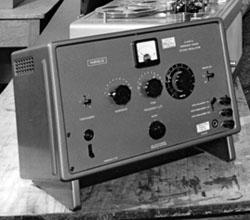 Precision instrument: Muirhead-Wigan decade oscillator
This would be ideal for those tuning calculations Derbyshire would make to determine the correct pitch of musical notes. Muirhead made a sine wave to square wave converter that was also used at the Radiophonic Workshop. A later more sophisticated model can be viewed here.
Tuning using the Jason oscillators was a matter of twirling a dial with just a frequency scale to line it up with to get the approximate pitch. Again, there was an art to making these scientific instruments sound like musical instruments. Frequency counters could also be used to aid accuracy – routine equipment for the broadcast engineer – and at the time these measurements were quoted as cycles per second, later becoming standardised as Hertz. The performance aspect was also enhanced by modifications to the keying unit, akin to features that would later become standard waveform envelope-shaping features adorning synthesisers.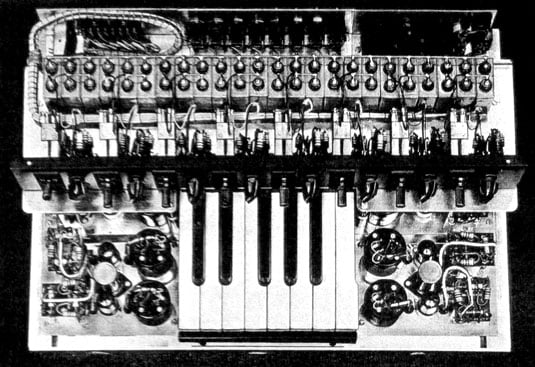 This eight-trigger keying unit is an early version, being equipped with a decay-only envelope function. The shape of this keying unit suggests this was model was later modified to feature the attack circuitry
According to the BBC's own Monograph in-house publication from January 1963, two keying units were constructed at that time. One would drive seven Advance N1 valve signal generators and the other was rigged up to the 12 Jason oscillators Delia mentions.
However, Monograph documents the original unit as having 12 keying circuits that would simply switch on the different signal generators and yet could vary the decay time (fade out) for each of these notes. A later, eight-switch version appeared that could alter the attack (rising) aspect of the signal too, as well as the decay. In effect, working as a voltage-controlled amplifier (VCA).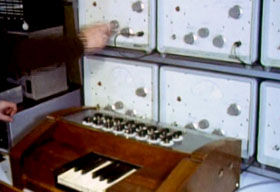 Attack and decay functions appear on this later modification
which is linked to a bank of Advance N1 valve oscillators
A number of photographs show this later version hooked up to the Advance N1 signal generators, yet Derbyshire's recollection suggests she nabbed the more expressive eight-key version, even if it did mean potentially losing four notes.
That said, these custom-made keying units did go through several stages of development and equipment could be moved around easily enough, although Derbyshire is only seen in photos using the more compact "first attempt" 12-trigger unit together with an array of Jason oscillators.
Indeed, it's also possible that she used the Advance N1 units that were housed in Workshop 1 (Room 13). However, the 12 Jason signal generators she refers to were found in Workshop 2 (Room 12) which was better known as Delia's Room.
Delia's Darlings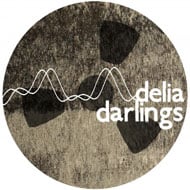 If you've never heard of Delia Derbyshire, then it's not exactly surprising as Ron Grainer's name was all that appeared on the credits of Doctor Who, along with the Radiophonic Workshop. Admittedly, he did compose the piece but he recognised Derbyshire's astonishing interpretation of the work and offered her half of the royalties.
"The BBC wouldn't allow it," said Derbyshire in her Radiophonic Ladies interview with sound artist Jo Hutton. "I was just on an assistant studio manager's salary and that was it... and we got a free Radio Times. The boss wouldn't let anybody have any sort of credit."
As the staying goes, 'art will out', and recognition for her achievements couldn't be obscured indefinitely. The 1968 album An Electric Storm with David Vorhaus and Brian Hodgson under the name White Noise, showcased their studio craft with songs featuring sonic soundscapes that were way ahead of their time.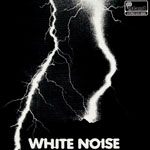 With the release of compilations of Derbyshire's solo pioneering studio compositions, her work has captured the imagination of experimental composers, academics and electronic music enthusiasts. This year saw Delia Derbyshire Day and a number of other events organised by Manchester-based music collective, Delia Darlings, that paid tribute to her considerable musical output.
The location of Delia Darlings should come as no great surprise. The University of Manchester is trustee of Delia's works and papers, including 267 tapes from the Radiophonic Workshop and her various independent projects. Two departments, NOVARS and the Centre for Screen Studies have catalogued her work and digitised the audio content enabling access for future research.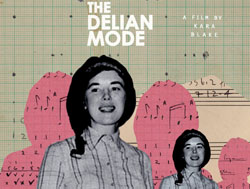 Besides the various Radiophonic Workshop programmes that the BBC runs from time to time, such as Alchemists of Sound, Sculptress of Sound and Wee Have Also Sound Houses, is a short independent film The Delian Mode – an intriguing collage of audio and visual clips made by Canadian director Kara Blake.
According to the exhaustive WikiDelia, Kara Blake had put in a request to feature a sample of the Doctor Who theme in The Delian Mode, and was quoted $1000 per second by the BBC. Talk about making something out of nothing.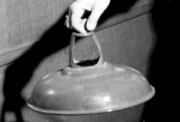 Early on in her 11 years at the Radiophonic Workshop, Delia Derbyshire discovered that the chime of a green metal lampshade proved to be a significant resource for sound sculpting. By eliminating the attack portion of the sound it made, she emphasised its sonorous mystique, fashioning envelopes with fades, which, together speed changes, created a haunting air.
A 'found object' of the musique concrète ilk that would eventually end up on display at the Science Museum, reams have been written about the green lampshade. Delia's composition Blue Veils and Golden Sands being the most notable example of its atmospheric tones – YouTube audio here. This title would also grace an entertaining biographical BBC radio drama first broadcast in 2008 and occasionally repeated on BBC Radio 4 Extra.