This article is more than 1 year old
Autopilot guides Texan plane home from a dizzying 30,000m
LOHAN choice ArduPilot Mega shows The Right Stuff
In some highly encouraging news for The Reg's Low Orbit Helium Assisted Navigator (LOHAN) team, a Texan high-flyer recently used the ArduPilot Mega (APM) 2.6 to guide a glider back to base from a heady 30,780m (101,000ft).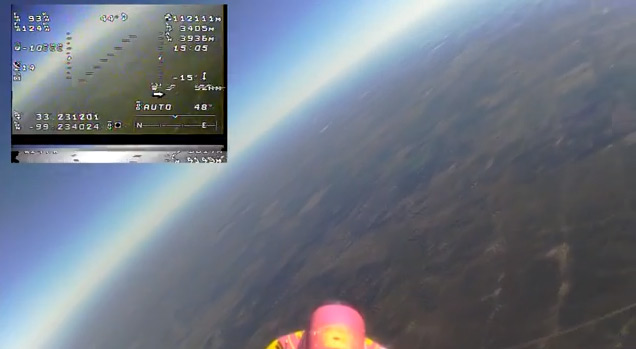 Larry Grater's North Texas Near Space 4 (NTNS 4) aircraft hit around 790km/h in an "extended dive" before levelling out at roughly 16,460m, after which it "hit all waypoints and loitered down over the landing location". Larry then took control and landed the plane manually via First Person View (FPV), as the insert later in this video shows:
Tremendous stuff. AS LOHAN fans know, we've got a 3D Robotics APM 2.6 for our Vulture 2 spaceplane...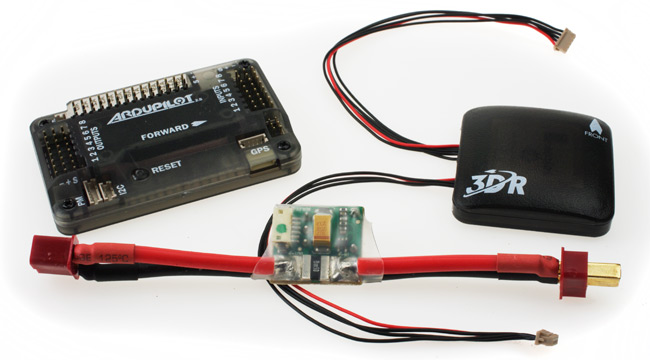 ..and here it is temporarily bodged into the aircraft for servo testing purposes: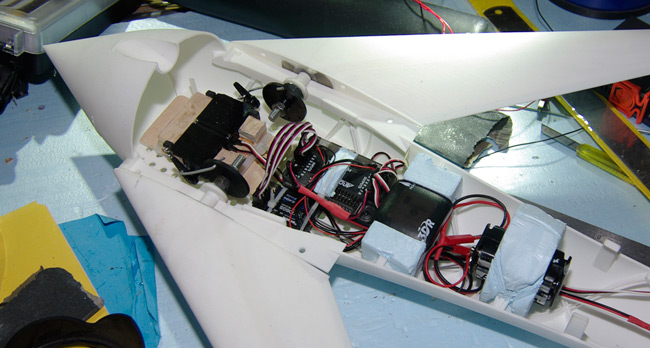 Many of you have cautioned that getting the autopilot working properly is a extremely tricky business, especially since we have a supersonic, rocket-powered phase for our mission.
Agreeably, we were recently contacted by ArduPilot (the fixed-wing APM flavour) lead developer Andrew Tridgell - of Samba and Oz UAV Challenge fame - who put us in touch with Larry.
So, we've got some expert input on what is probably the most challenging part of the LOHAN project, apart from the small matter of getting a bloody rocket motor to fire at altitude.
There are others in the APM community working on the particular problems of stratospheric autopilot operations, so we're in good company.
To give an idea of what we're up against, here's Larry's outline of problems he encountered during the NTNS 4 flight: "Two major and several minor issues with software have been run to ground. Roll autopilot capture was delayed due to a coordinate system issue with pitch and roll rate feedbacks. Navigation bearing hunts around the waypoint bearing due to lack of pressure-altitude correction in wind estimate and bearing correction code."
We know you lot are as keen as we are to see the Vulture 2 take to the skies, but we're sure you'll agree a certain degree of caution is in order, as is a proper test programme.
As a prelude to that, we've been advised to kit out the spaceplane with a 3D Robotics digital airspeed sensor, which we'll do at the same time as sticking in the nose-mounted Raspberry Picam. These jobs impact on the aircraft's ongoing paintjob, so you'll have to bear with us as we tackle a plethora of parallel tasks.®
---
Further LOHAN resources:
---