News that the world selfie has been named word of the year today sent the Australian Broadcasting Corporation (ABC) into a flap, because after having been identified as the host of a forum in which the term was first used it was unable to produce the actual picture.
The Oxford Dictionary has decided this thread in a science forum contains the first mention of a selfie. A few posts later in the thread the subject of Selfie No. 1 wrote "Anyone wanna see a picture of it? It's pretty cool" followed by a link to a University server.
That link's long dead, but ABC sysadmins hit the Wayback Machine and found the magnificent image below that is now claimed to be the first ever selfie.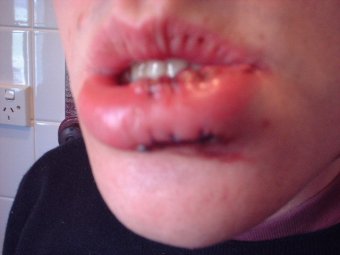 The first ever selfie
Image: ABC Online
Storage marketers are doubtless already turning this incident into content about the importance of preserving unstructured data, maintaining proper archives and keeping control of vital data before it ends up on someone else's servers.
Storage admins may just have found the moment at which it is finally possible to ask for budget dedicated to the above tools. You can hear them now: "Boss … did you hear how the first ever selfie was nearly lost?" ®