Google has quietly brought improvements to its wearable OS that users have been asking for three years. And without much fanfare.
With Android Wear 2.6, the text size of notifications now adjusts according to how long they are. It adds new connection status indicators for Wi-Fi Bluetooth and mobile network connectivity. Google also revamps progress bars, and adds a recent app complication. The update also features "better prevention of accidental side swipe and long-press gestures".
Bizarrely, Google made one of the most intuitive, staple gestures - swipe left - change the watch face when it introduced Wear 2.0 in February. So watch faces tend to get changed accidentally, a lot.
Apple started a year later than Android Wear, but is already up to 4.0. The company doesn't give out sales estimates for its Watch, but claims sales have consistently increased 50 per cent quarter on quarter this year. It's expected to ship 4.5 million in the current quarter and 20m for the full year. Or thereabouts.
By comparison, Google's Play Store lists Wear downloads in the five to 10 million ranges.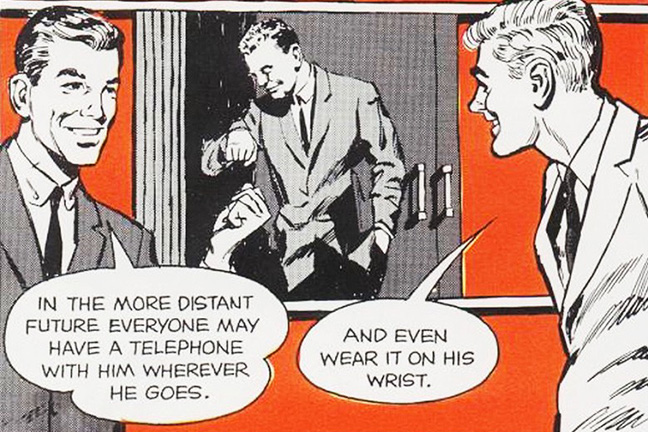 This year Apple retained the 2015 model as a budget entry level option, and promoted its fitness and health smarts. One stat you may have missed is that an Apple Watch ships for every seven iPhone 7 or iPhone 8 devices it ships. For Huawei the figure is one every 14 P series or Mate devices. This year Huawei has focussed on its attention to a well received health tracker, Band 2 Pro, rather than a timepiece.
Google's hopes of maintaining a watch presence now lie with high street consumer brands, after almost all the technology companies producing Wear smartwatches fell by the wayside.
Only Asus, Huawei and LG (all maybes) produced Wear 2.0 models. In May Asus hinted it was done, while one of Huawei's CEOs Eric Xu Zhijun wondered why smartwatches exist at all. "I am always confused as to what smartwatches are for when we have smartphones," he pondered in a thought bubble that he actually said out aloud.
So step up, then, Armani, Boss, Tommy Hilfiger, Diesel and Guess. You carry the hopes of the Googleplex on your wrists. ®
Similar topics