Do you regularly trawl through Facebook only to find an acquaintance of yours posing in a photo where he's sunning himself on holiday, sipping cocktails and pawing at women in skimpy bikinis? Do you add a comment to said snap calling your chum a "jammy git"?
If so, you're responding to a freshly coined phenomenon: the "Braggie" - like a Selfie but way more annoying.
It's human nature - probably - to show off about all sorts of things to your friends, so what better place to amplify your inner poseur than on social meeja sites?
We've all seen the smug faces glaring back at us from exotic locations, or show-offs who can't resist flashing their backstage "AAA" passes at a Miley Cyrus concert where everyone is twerking the night away, while lonely old threadbare-slipper-wearing you mutes the Iceland promotions between another scintillating segment of I'm A Celebrity, Get Me Out Of Here.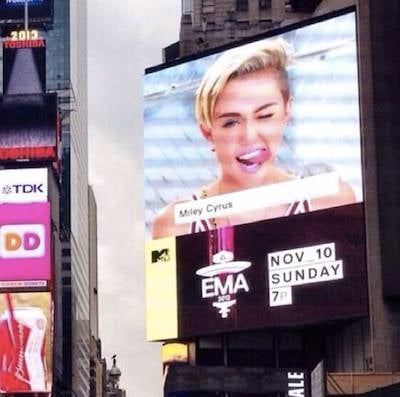 Miley is a fan of braggies, too. Here she shows off about a photo of herself featuring on a HUGE billboard.
Pic credit: mileycyrus on Instagram
Fondling your slab is, after all, no longer something you can really brag about anymore. Everyone has got one, right?
Now, instead, the iPad has become your enemy offering cold comfort on an icy November night. As you nonchalantly flick through Facebook/Instagram/Twitter feeds only to see your self-satisfied friends lying on YET ANOTHER beach or jetting off to a MASSIVE SHOPPING SPREE in New York. The bastards are running wild with braggies that can actually double as selfies.
We've had just about enough of it. And yes, we're looking at you, KimDotcom!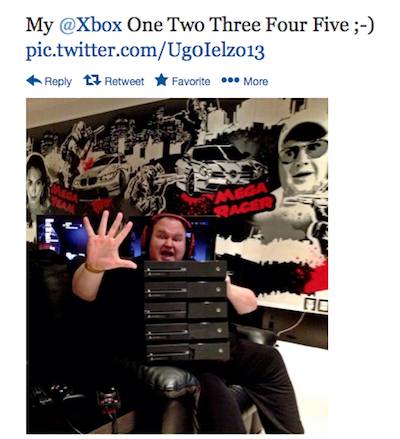 ®
Similar topics