Google puts Dr Who's Tardis onto Street View - and you can get INSIDE
It's not that big, compared to some we've seen...
---
Of all the places and eras Doctor Who could visit, it seems he's decided to land in modern day Earls Court, London.
At least, that's where you can find an interactive TARDIS in Google Maps, which has been beefed up to commemorate the 50th anniversary of the Beeb's favourite Time Lord.
A company called C Inside Media opened up a virtual TARDIS in Google Earth earlier this year, but as the world prepares to celebrate the glorious half-century of Dr Who tomorrow, it has been given exciting new powers.
The Google Map TARDIS allows the user to – wait for it – use Google Maps. Just step up to the red button, press it and you'll be shown a world map. Drop the little yellow man on it and you'll be taken there, just like normal Maps.
We were able to walk around a drab Russian city and get up close to a Ukrainian bus stop. As well as that, we managed to click a random part of the console and were taken to a pretty green field, where the TARDIS flickered in and out of existence. A familiar sight to anyone who grew up amid the rave era of the early nineties, we're sure.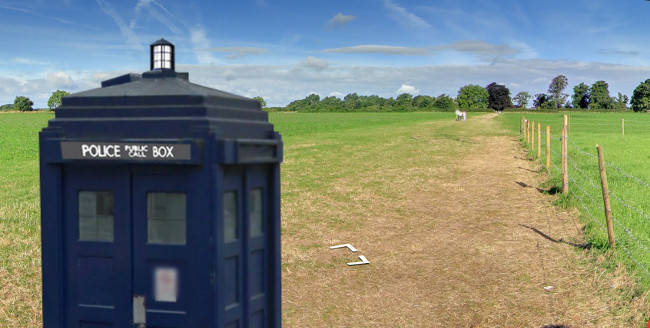 Idyllic: The Doctor's phone box, sitting in the middle of a field. Note the anonymised horse
And after clicking into the Tardis itself, you may notice the rather attractive gunmetal grey interior of Doctor Who's home, which gives it the feel of a space age abattoir. There is little room for comfort inside this time-travelling jalopy, neither is there very much to do for the casual visitor.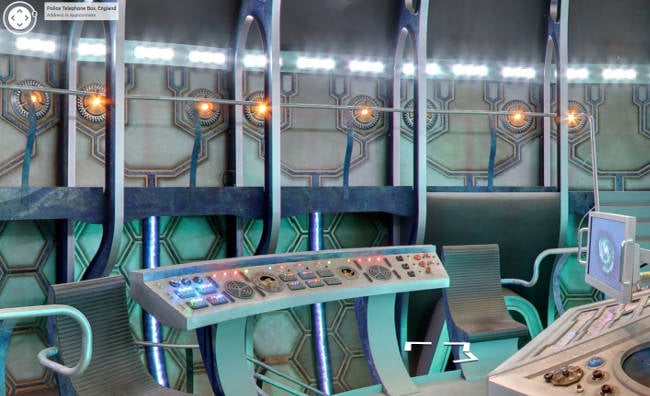 Inside the Tardis: It's not that big, really...
On top of the central console are buttons marked "giant dalek" and "Tesco time travel", but they didn't work for your intrepid hack – although we hear whispers that some lucky Tardis visitors have managed it.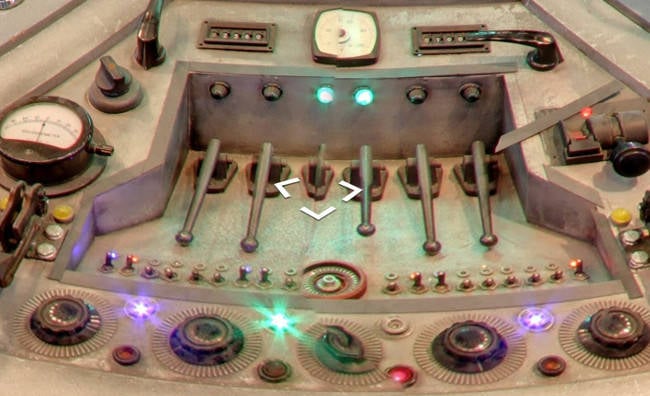 Control desk: What does THAT button do, Doctor?
C Inside specialises in putting internal locations onto Google Maps, such as the Cold War submarine HMS Ocelot and a replica of an olde worlde Tesco.
To have a peep inside the TARDIS click here. ®